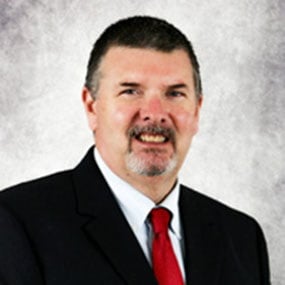 Drew is here to help put you on the path to home ownership! A mortgage professional since 2002, he has the knowledge and experience to help guide you through the loan process, whether you're a first-time home buyer or simply looking for a change. With a trained and caring professional like Drew in your corner, he will do all that he can to make sure everything goes smoothly!
Drew is a graduate of North Carolina State University and currently resides in Southampton County. He and his wife Kathy have three wonderful children whom they are greatly proud of. They have two sons who are Virginia Tech graduates and a daughter who also graduated from Virginia Tech and Franklin Switzerland University. In his spare time, Drew enjoys hunting, fishing, reading, his pet corgi Cricket, and his favorite sports teams, the N C State Wolfpack, the Washington Commanders, and the Boston Celtics.
At Old Point Mortgage, we offer trusted, transparent and responsible lending. Each of our loan officers is registered in accordance with the Federal Government's S.A.F.E. Act, and we adhere to a strict no-steering policy - offering you peace of mind from a professional lending source. Our goal is to find you the best possible mortgage loan to suit your immediate needs.
Contact Drew for all of your mortgage loan needs!