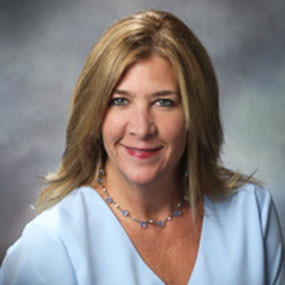 Lisa graduated from Virginia Commonwealth University with a degree in marketing. Lisa immediately began her banking career after graduation and completed a Personal Banker training program. This took her to the Outer Banks of North Carolina and over the course of 20+ years, she became one of the most successful Bankers in the area. She made numerous commercial loans, construction loans, lot loans, and mortgages.
Having helped hundreds of home owners over the years, Lisa understands how to make the loan process painless by way of open communication. She takes pride in seeing every home buyer as an individual and helps guide them to the mortgage option that suits them best. From housing counseling, short sale negotiation, foreclosure prevention, and credit counseling, Lisa has done it all.
Lisa now resides in Virginia Beach with her twin daughters and has three college-aged children who visit often. During their free time, her family is active in their church and the community. Lisa can often be found at the softball field, on the volleyball court, or enjoying the surf along the boardwalk near her home.
At Old Point Mortgage, we offer trusted, transparent and responsible lending. Each of our loan officers is registered in accordance with the Federal Government's S.A.F.E. Act, and we adhere to a strict no-steering policy - offering you peace of mind from a professional lending source. Our goal is to find you the best possible mortgage loan to suit your immediate needs.
Contact Lisa for all of your mortgage loan needs!