Wedding Insurance

If a key wedding vendor fails to show up, Wedding Insurance can help recover some of the costs. Additional coverage options are available and can cover for gowns and tuxedos, gift theft or damage, honeymoon cancellation extended coverage, and professional counseling for severe emotional distress.

Special Event Insurance

Should adverse weather conditions or a natural disaster occur that causes you to cancel your special plans, Special Event Insurance can provide peace of mind and financial protection. Most policies also cover cancellation due to serious injury or illness that prevents a key participant from attending the event.

Notary Services

During all business hours, the signatory services of an authorized Notary are available for notarizing legal documents, including a signing agent for notarizing mortgage and real estate documents.

License Services

License Services keep your operations legal and up to date with several licensing options for many business establishments. They include:

Massage Therapists
Home-Based Businesses
Pawnbrokers
Haul for Hire Services
Bulk Storage Companies
Manufacturing and Warehousing Services

Permit Services

Old Point Insurance offers Permit Services for:

Residential and Commercial Buildings and Structures
Building and Zoning Codes
Building Safety
Fire Prevention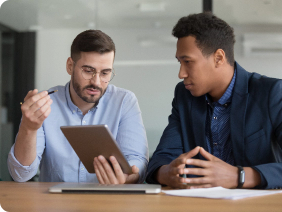 We take the time to create a policy that is customized to your needs, so that you have the insurance plan that will protect what matters most to you.