Individual Life Insurance

There are many factors to consider when choosing a Life Insurance plan. Old Point Insurance will provide you with the best insurance solution, giving you and your family peace of mind. Individual coverage options include:

Term Life
Whole Life
Universal Life
Variable Universal Life

Group Life Insurance

We offer a variety of flexible Group Life Insurance solutions for both you and your employees. Group Life Insurance can have a positive effect on your business by increasing productivity and strengthening employee morale and loyalty.

Mortgage Protection Insurance

In the event of your death, safeguard your family against the financial burden of an outstanding mortgage with Mortgage Protection Insurance. This coverage will help pay off the remaining mortgage balance up to a specified amount.

Disability Insurance

Disability Insurance provides the protection you need to maintain your standard of living in the event that you get sick or injured and cannot work.

Second-To-Die Policy

Also known as Survivorship Insurance, a Second-to-Die Insurance policy covers the lives of two people, usually married couples, where the death benefit is not paid until the death of the second insured person.

Key Person (Key Men) Insurance

This type of insurance provides financial support for business owners in the event that an employee who is essential to the business operations dies or is permanently disabled. It helps assure that the business can continue to run as planned while you search for a suitable replacement.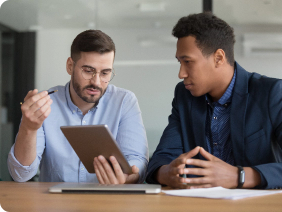 We take the time to create a policy that is customized to your needs, so that you have the insurance plan that will protect what matters most to you.