Awesome Autumn Décor Ideas for Your Home
By:
Old Point Bank / 24 Sep 2020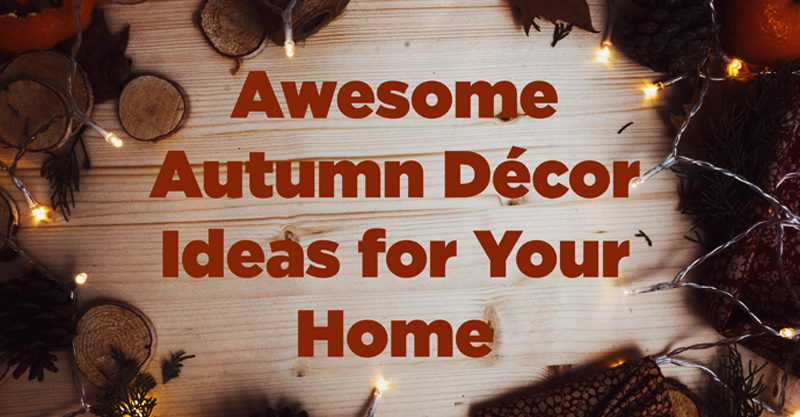 It is the time of year cozy-up and enjoy spending time at home and with many of us spending even more time at home this fall it is important to make the home feel warm and festive. You do not need to cover your home in spooky decorations like skeletons, spiders, bats, cobwebs, ghosts, ghouls, and goblins to enjoy the festive decorations of fall. Here are some simple, classy ways to decorate for the fall season.
Add autumn-colored accessories throughout the home- Colors like orange, yellow, red, and brown are sure to give your home a fall feel without being tacky. Go for subtle muted colors over bright vibrant colors to transition away from summer into autumn. You can create homemade centerpieces and garlands using pumpkin, acorns, pine cones, burlap, dried oranges, cinnamon, yarn, dried plants, or other materials available.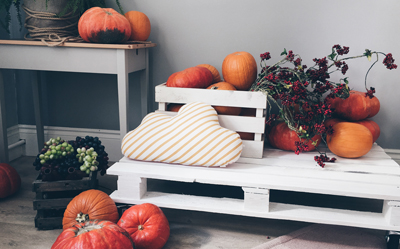 Decorate your porch and deck for the season- Use a variety of pumpkins, gourds, pine cones, fake leaves, corn stalks, hay and fall plants to have the ultimate fall curb appeal. Custom homemade fall wreaths or planters look great and are fun to assemble. Just add a few fall accessories to your standard wreath or planters for DIY classy fall décor. Some great fall plants are mums, marigolds, kale, calendula, sedum, and sunflowers.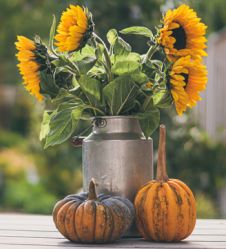 Bring the smells of the season into your home- Place candles that look and smell like fall to bring the sights and smells of autumn into your home. Scents like cinnamon, pumpkin, apple, sandalwood, fig, cedar, cider, cranberry, and pine will keep you and your guests in the fall spirit. You can also switch out your hand soaps with fall scents and if you want to get the ultimate fall scent consider making your own potpourri. It is fun, easy, and sure to make your home smell amazing.
Place fall quotes throughout the home- You can remind yourself of all of the joys of the fall season. Use decorative hand and kitchen towels or even make your own quote boards by printing out quotes or writing messages on dry erase or chalkboards. This is a great way to greet guests and the fall season.
Make your home warm and cozy- Blankets are not only warm, but they can make great decorations as well. Try draping a blanket over a couch, table, or cabinet for a warm fall look. Flannels, plaids, and dark-colored fuzzy pillows and blankets are great for the fall season.