Buy Local Month - Hampton Roads
By:
Old Point National Bank / 20 Nov 2019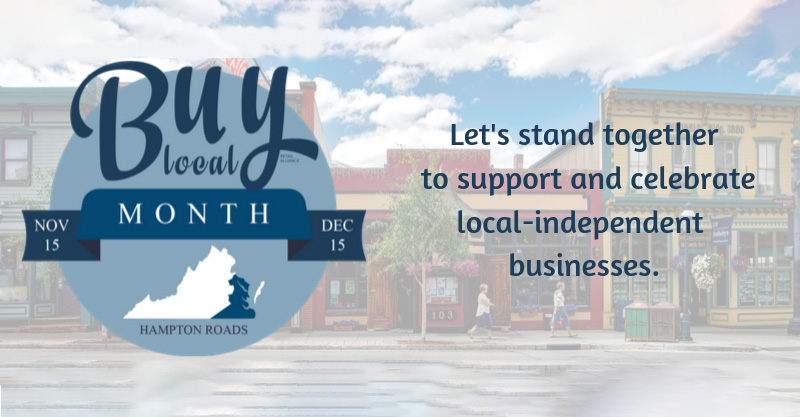 November 15th through December 15th is Buy Local Month in Hampton Roads! The goal is to raise awareness of the importance of supporting local businesses and celebrating the positive impact they have on our community.
When you support locally owned businesses, 45% of those dollars spent stay within our community, as opposed to only 14% when choosing a non-local business. When you use local services and products, you are investing in your community and this helps to create a healthier local economy, which means improved infrastructure, better schools, business growth, diversity and an increased quality of life. Plus, local businesses help improve the communities by giving back twice as much as non-local businesses to local non-profit organizations through donations and volunteer work. We encourage everyone to stop by your local establishments and invest in the Hampton Roads community by supporting local businesses.
Click here to learn more about Buy Local Month Hampton Roads
At Old Point, we believe in the power of relationships. For over 90 years, we've formed partnerships throughout Hampton Roads that have allowed us to build our business, as well as a strong community. As a community bank, we believe that to succeed, the community around us must thrive. That's why we've dedicated ourselves to helping our friends and neighbors every day. Buy Local Month celebrates local businesses' commitment to the Hampton Roads community and the dedication of the employees that live, work, shop and invest in the local community.
Old Point is dedicated to improving and investing in the Hampton Roads community. We contribute to more than 300 Hampton Roads organizations and 100% of Old Point's employees live, work and shop in Hampton Roads.