Buying or Selling a House During CoronaVirus (COVID-19)
By:
Old Point National Bank / 23 Apr 2020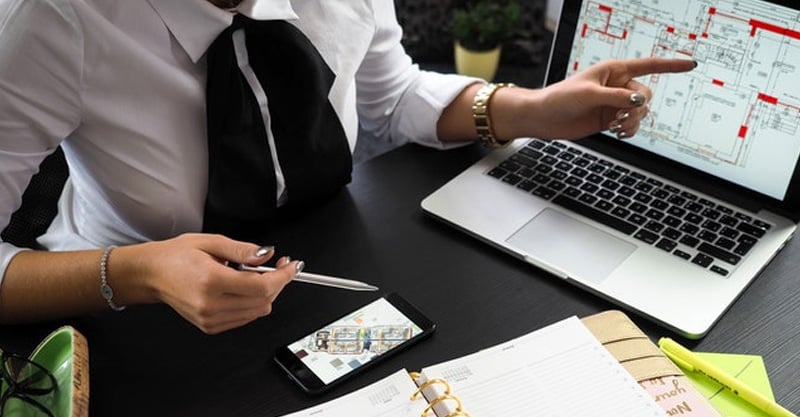 The Coronavirus has had a major impact on the real estate market and process. While the long term effects of the Coronavirus on the real estate market are uncertain, we are making necessary adjustments immediately to overcome the short term challenges that borrowers, lenders and agents are currently facing. With stay at home orders and the majority of people practicing social distancing the traditional practices of in-person meetings, walk-throughs, showings and open houses are not currently possible. You can still successfully buy or sell a house during this uncertain time, but you will need to use new resources and strategies.
You can show or view a home virtually. With advances in technology you can create and access photos, videos, live showings and even interactive virtual tours. Utilize social media to share, view, boost and showcase your posts. Your post is likely to get more exposure with more people checking social media more regularly during the pandemic. If you do still plan on attending or hosting a showing be sure to take extra safety precautions and follow the CDC guidelines.
You can still purchase or sell a home now, and with today's low rates it may be a good time to do so. However, requirements, regulations and standards may be adjusted at this time. Certain requirements may not currently be required, such as in-person closings, inspections and appraisals. With these changes to regulations and processes, it is more important than ever to have dedicated home-buying professionals that are willing to guide you step-by-step. We typically enjoy the face-to face meetings of the home-buying process, but we are prepared to walk you through the adjusted process during the coronavirus.
If you are considering buying a home during the Coronavirus contact your Old Point Mortgage lender, before starting the home buying process.
Click here to read more on the pros of cons of buying a home at this time.