Different Types of Savings and Why You Should Have Them
By:
Old Point National Bank / 17 Aug 2021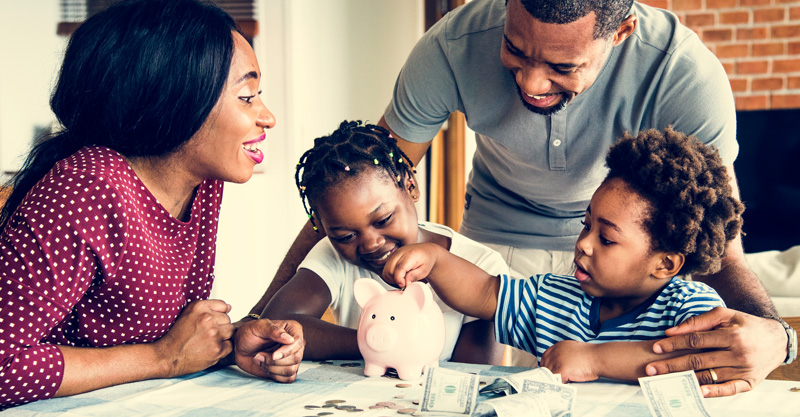 Everyone's financial situation is different but these savings accounts are a must-have for every working-age adult. Having money set aside for different purposes can help you organize your finances so that you can build savings accounts to ensure a prosperous future for you and your family. Allocating your money in the right places can seem like a challenge that is why we are here to help you build your savings to meet your needs and lifestyle.
Emergency Savings Account
An emergency savings account is an account that you set aside in case of emergencies such as loss of employment, sudden injuries, serious illness, natural disasters, repair costs, and more. We recommend that you set aside about 5-6 months worth of living expenses. If your job is not stable or secure, you may want to have more in your emergency savings account. If you are unable to put aside that much money because of debt or other reasons then take baby steps by adding small amounts of money after paying off debts.
It is important that you keep your emergency savings in an account where you can get your cash out immediately. We recommend putting the money in an interest-yielding savings account or a money market savings account. Having money that you can quickly and easily access in case of an emergency is critical to have and will reduce the stress of wondering how you can afford an emergency situation.
Click here to view our savings accounts
Personal Savings Account
A personal savings account is an account that you set aside for wants such as entertainment, clothes, electronics, vacation, travel, subscriptions, services, and other materials. Everyone's personal savings are driven by different things based on wants and lifestyle. We recommend you categorize your expenses to see how you are spending your money and then set short-term goals that can be achieved to afford what you want. Do not forget to save money for non-monthly or non-scheduled expenses such as holidays, weddings, bills, repairs, and maintenance that can fluctuate spending.
With an Old Point Savings account, you will get access to personal finance tools to help categorize and organize your spending so you can budget more efficiently so you can save to reach your financial goals.
Click here to read more about our Personal Financial Management Tools
Health Savings Account
A Health Savings Account (HSA) is a savings account that allows you to save money for expenses related to your health. Our health is our greatest asset so it is important that we not only take care of ourselves physically and mentally but also save money to pay future medical bills.
HSAs have many tax benefits that allow you to save and invest money tax-free to pay for a medical emergency. All deposits, growth, and withdrawals are tax-free, so you can spend and save as needed without the extra cost of taxes. The amount of money you should contribute depends on your benefits, deductible, and your health. If you are healthy and have a low deductible you may put in less money than someone with health risks or a high deductible.
Retirement Savings Account
It is also important that you start planning for the future early to retire happily without stressing about how you will pay the bills. Social Security will help supplement your income, but may not be enough to pay for the essentials and live comfortably. We recommend that you try to save about 15% of your income for retirement if possible.
If your company offers a 401(k) plan and offers to match funds contributed to the account, we recommend that you take advantage and contribute at least what your company offers to match. Another benefit of a 401(k) plan is that the money you put in is not counted as taxable income, but you may need to pay taxes once the money is withdrawn.
If you are self-employed, you can save for retirement by using a Simplified Employee Pension Plan. These plans allow self-employed people to invest in IRAs set up for employees.
If you do not have access or your company does not contribute to your 401(k) plan, then an Individual Retirement Account (IRA) might be a great way to save money for retirement for you. Old Point offers two different IRA account: a traditional IRA and Roth IRA, both types of accounts can be a great way to invest money for retirement