Fab Fall Decorating Ideas!
By:
Old Point National Bank / 28 Sep 2017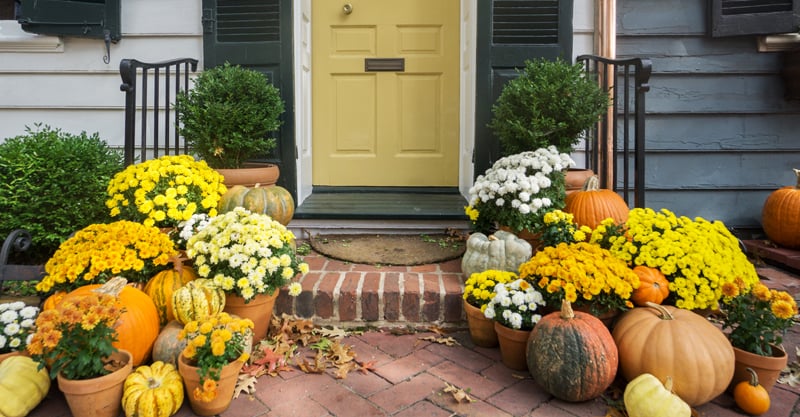 Here are some beautiful and simple decorating projects that will bring the warm colors of fall into your home!
Simple 10-Minute Rustic Mantel
Wrap twine several times around votive holders along with colorful fall leaves and secure tightly with a knot. Add small white pumpkins to the tops of the votives to construct different heights!
Mini Pumpkin Votives
Fill a rustic container with water two-thirds full. Using a craft knife, cut circles a little larger than the bottom of a tea light into the mini pumpkins. Insert the tea lights and make sure they fit inside comfortably. Float the pumpkin votives in the water and add bright fall leaves and sprigs of herbs for added color and texture!
Blooming Pumpkin
Choose your favorite pumpkin with a flat bottom, clean with a Clorox wipe, cut a hole in the top, and scoop out the seeds. Line with aluminum foil or a plastic bag and fill with potting soil and plants, such as violas and pansies.
Porch Pumpkin Patch
Decorate your front porch with various sized pumpkins, gourds, and bales of hay for a look straight out of the pumpkin patch!