Fun Local Events This October!
By:
Old Point National Bank / 20 Sep 2017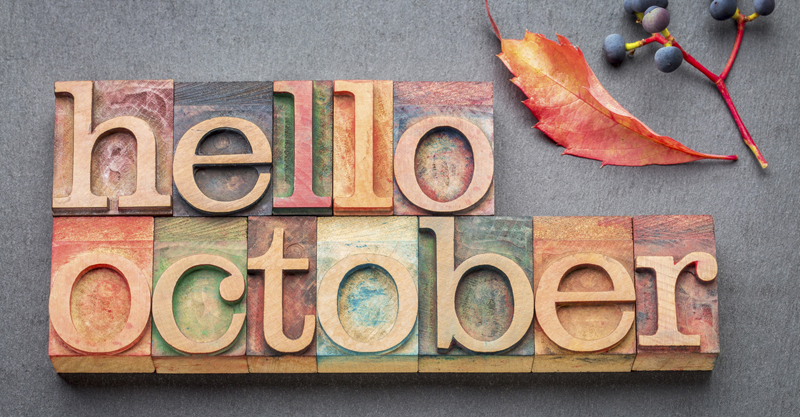 Here are a few fun local October events for the entire family, from your friends at Old Point Mortgage!
HAMPTON
Phoebus Fall Festival
October 14th, 10am-5pm, Historic Phoebus
Come to this vibrant outdoor street festival featuring handmade arts and crafts, community exhibits, food trucks, and more.
NEWPORT NEWS
Newport News Fall Festival of Folklife
October 6th – 7th, 10am-5pm, Newport News Park
Come see displays from more than 200 craftspeople, demos, and children's activities as well as food and beverage vendors.
City Center Oyster Roast
October 20th, 6pm-10pm, City Center at Oyster Point
Enjoy roasted oysters and other local seafood specialties, live music, beverages, and activities.
NORFOLK
Virginia Children's Festival
October 7th, 10am-3pm, Town Point Park
This family festival is filled with more than 100 creative and interactive activities for the entire family. This event is designed with children 10 and younger in mind. A ticket is required for this event.
WILLIAMSBURG
Jamestown Jams
October 6th, 6:30pm-9pm, Jamestown Beach Event Park
Enjoy music from the early 2000s, featuring The Lone Rangers.
YORKTOWN
Yorktown Market Days & Fall Festival
October 14th, 8am-3pm, Riverwalk Landing
This event features an array of fresh produce, meat, seafood, baked goods, and more. Fall festival activities include hayrides, face painting, children's games and activities, pumpkins and mums. Music will be provided by Henley Fork (Bluegrass).