Keep Your Accounts and Personal Information Safe
By:
Old Point Bank / 09 Mar 2022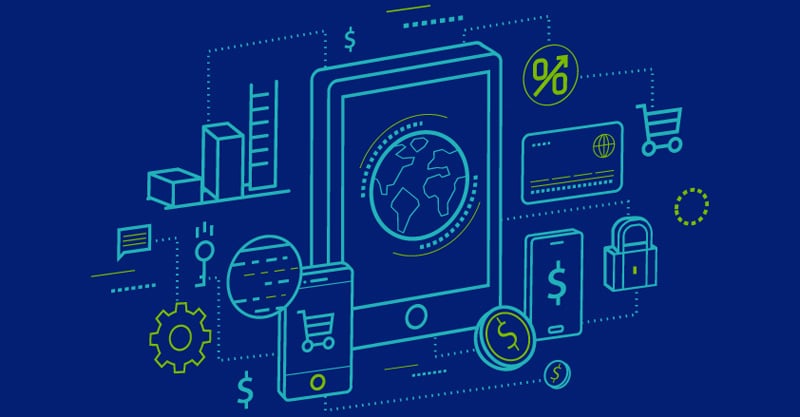 Financial confidence begins with knowing that you are properly protecting your accounts and assets. Keeping your important personal and account information is becoming increasingly important with the rise and evolution of cyber-attacks and scams. Use these tips to protect your identity and your money.
Know What to Protect
Understanding what information hackers are interested in will help you identify what information you need to safeguard to protect yourself from significant loss. Important information that you need to protect includes your personal information such as your social security numbers, driver's licenses, passports, military IDs, mother's maiden name and birth certificates. Protect your account information such as account numbers, PINs, User IDs, passwords, card numbers, CCV/CVV numbers, and security answers. Take caution when and who you share this information with.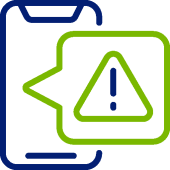 Practice Good Digital Hygiene
Check your mail, email and texts regularly to check for suspicious emails, messages or mail that indicates that your information has been compromised. Do not ignore emails stating changes on an account, unauthorized transactions, or unexpected requests for payment or signature. Do not click on any links or attachments without first verifying the identity of the sender. Do not provide any information to anyone that called you that you do not recognize the phone number. Most banks will not ask for your password or sensitive account information over the phone.
Monitor Your Accounts and Credit Scores
Set up alerts to receive notifications for suspicious activity or transactions to be able to quickly spot and report fraud. Contact your bank as soon as you suspect fraud. You should also monitor your credit report to help spot discrepancies. Report any fraudulent activity to your bank as soon as possible to avoid further loss. Contact the fraud unit of the three credit reporting agencies. Place a fraud alert on your credit report and consider placing a credit freeze so the criminal can't open new accounts. The fraud unit numbers are:
Equifax: (800) 525-6285
Experian: (888) 397-3742
TransUnion: (800) 680-7289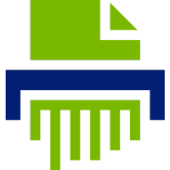 Go Green With eStatements
We recommend signing up for eStatements this is good for our environment and will decrease the likelihood of someone stealing your account information from statements that are being delivered to your mailbox. If you are still receiving paper statements, we recommend that you shred them or store them in a safe place along with other sensitive information. Also, shred any pre-approved offers that you do not intend to sign up for. Sign up for direct deposit to avoid checks being stolen or delayed in the mail.
Sign up for a secure checking account with security benefits. Old Point National Bank Secure Checking helps keep your personal information from going to market by providing:
Proactive, triple bureau identity monitoring & alerts
24/7 fraud assistance
Triple bureau credit reports & scores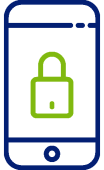 Protect All of Your Devices
Never leave your devices unattended and lock your devices when you are not using them. Always log out of any accounts that you sign in on and do not use public Wi-Fi when accessing sensitive information. Set up strong passwords, use facial or fingerprint recognition, and multi-factor authentication when available. Do not use the same password for different logins, update them regularly and make them difficult to guess by using a random combination of words, numbers and symbols. Keep your devices updated with the most up-to-date software and install trusted anti-virus software or use a VPN connection for added security. This will make it difficult for cyber criminals to gain access to your devices and online accounts. Do not click on suspicious links, attachments or download any apps or software that you are unsure of. Check to make sure the sites you are using are secure and protect your information by looking for the padlock symbol or https in the browser search bar. Back up your data and upload important papers so that you will have a digital copy in case of a disaster. Wipe your devices of all data before donating or disposing of devices.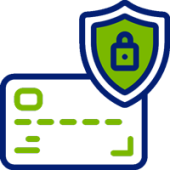 Protect Your Money, Credit, Debit, and Identification Cards
Sign the backs of your credit cards once you activate them. Do not create obvious PIN numbers that can be easily guessed or mimicked. Never share your card information, PIN or CVV with anyone that you do not trust. Use extra caution when using ATMs, if you see suspicious activity or do not feel safe you should find a different ATM Nearby and report the activity. Always cover your fingers when typing in your PIN when paying or at the ATM so that no one can see your PIN number. Try to use the ATM in the daytime when you are not alone. Be sure that you check the ATM and your surroundings to see that it has not been tampered with and remember to take your card, receipt, and cash. Have your receipt texted or emailed to you instead of having a printed copy. Do not count your cash at the ATM, if a criminal sees you counting your cash they view you as an easy target.
For more information go to:
Identity Theft | FTC Consumer Information
Protect Yourself and Your Money | American Bankers Association (aba.com)
To report Fraud go to ReportFraud.ftc.gov