Tips to Budget for Home Renovations
By:
Old Point Bank / 22 Jul 2020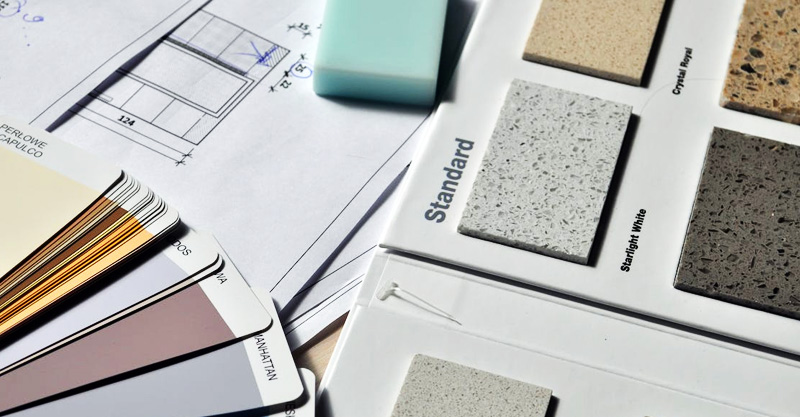 Renovating your home is a great way to improve the value of your home and improve the quality of your home. With many of us spending so much time at home it is increasingly important to enjoy and appreciate where you live. Home renovations often end up costing more than most people expect and getting halfway through a renovation only to find you do not have enough money to finish a job can be devastating. Whether you are hiring professional help or doing the renovations yourself it is important that you budget and plan accordingly in order to get the results that you want. Here are some tips to budget for home renovations.
Organize your Project-Create a spreadsheet of the planned renovations and costs associated. You should research the cost of materials, cost and time to complete each project. This will help you prioritize your spending and make adjustments to your project as it evolves. First, you will get a rough estimate of the price range of average cost the renovation typically costs, then you can pick the material that you plan on using and cost to install to get an estimate of the actual cost.
Plan for Additional Costs- While you are working on your renovation project you are likely to find more things that you would like to update, change or add. You should account for cost of labor, shipping, taxes and other additional expenses that you will encounter in the process. It is often a good idea to add some cushion to your budget to account for these cost, we recommend you plan to spend about 10% of your initial budget and be ready to spend that much if needed.
Set a Maximum Budget- No matter how much research you conduct prior to renovating your home it is highly unlikely that you will be able to predict the actual final cost of the renovation. If you are working with an architect or contractor ask if they would be willing to go over estimates in detail with you. Also, be sure to that you understand any fees, markups and charges that you may incur.
Be Firm with Your Set Budget and Limit Yourself- while many things will change during the process, you should always be firm with not spending more than your maximum budget. Do not splurge on too many custom or premium features- instead pick the features that matter to you most and pay the premium on only those features. If the kitchen counter tops, backsplash and cabinets are most important to you then you can spend more on those items and limit you're spending on other renovations like the flooring, tiles or storage. Do not spend over your budget, too many times people will get carried away and will run out of money before they are able to complete the project.
Be Prepared for Delays- Often renovations can take longer than the estimated time of completion, especially in these uncertain times. It is important that you are prepared for any extra costs or inconveniences of the project taking longer than planned.
Check For Discounts- Always look and ask for discounts on supplies. Many suppliers will offer a discount if you are working with an architect or contractor. You can ask if they have any discount supplies to see if you can save money by finding something you like for a discounted price. This can save you thousands on renovations.
For additional tips on saving money on renovations check out our post https://oldpoint.com/our-services/mortgage/resources/blog/2019/10/tips-save-home-renovation-costs/