Our Mobile App Features Mirror What You Can Do in Online Banking:
Check account balances
View and search transaction history
Transfer funds between accounts
Deposit checks
Manage and Pay bill
Use Card Swap to update your card on file wherever you pay - subscriptions, eCommerce merchants, and more.
Your username and password for the Old Point mobile app will be the same as your username and password for online banking.
If you've forgotten your password, click on the Forgot Password link under the Log In button. If you've forgotten your online banking username, call us at 757.728.1290 or visit a branch.
If you would like to change your username or password, you can request to do so by signing into online banking and clicking on Settings and then Security Preferences.
Enjoy the Convenience of Mobile Deposits
Easily deposit checks directly from your mobile device!
Within our app, click Menu, Transactions, and then Deposit a Check.
Select the account to deposit the check into from the drop-down.
Enter in the check amount.
Click on the box labeled Front of check.
Place the check on a flat, dark surface for best results. Using the camera on your mobile device, align the check in the box on your screen and take a photo of the front of the check.
Old Point's online and mobile banking have your security in mind. Multifactor authentication and layered security technology help protect you against fraud.
REMEMBER: Never share your username or password. Old Point will never request this information and no other company should ever request this information either.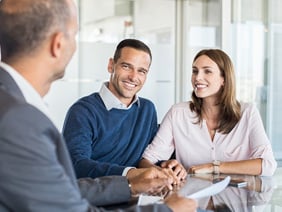 Don't have an Old Point National Bank Account Yet?