Free Identity Management Services
Premium tiered interest rate
Free online bill pay
Free exclusive design checks
Monthly maintenance fee waived when balance requirements met*
Free cashiers checks
Free deposit based overdraft protection
Free non-Old Point ATM transactions (ATM owner may charge)
Free 3x5 safe deposit box
Free investment portfolio and Will review
Two free travel cards per year
Higher limit credit-based overdraft protection available
One free stop payment per statement cycle
*As long as you maintain a combined minimum balance of $15,000 in your eligible accounts and loans with Old Point, we'll waive the $20 monthly service charge.
Eligible Accounts include personal checking accounts, Statement Savings accounts, Money Market Savings accounts, Preferred Investment accounts, CDs, overdraft loans, installment loans, equity loans and lines, dealer loans, and personal lines of credit. Only personal account balances may be combined to qualify and each account may only be used once. Account balances that may not be used to qualify for waiving the monthly service charge are Holiday Club accounts, commercial accounts, estate or trustee accounts, and mortgages.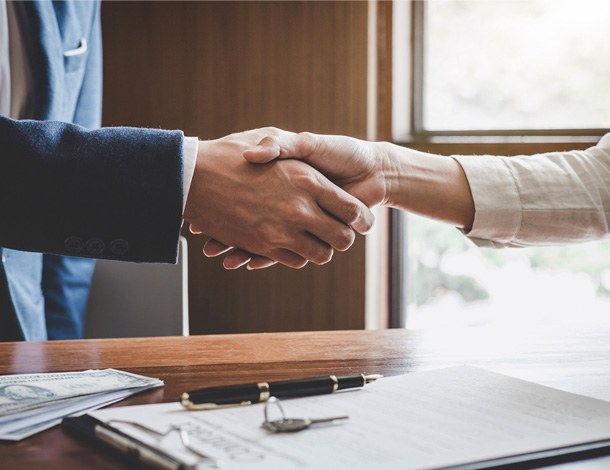 When you consider all the premier benefits and free services offered by the Admirals Club checking account, you'll realize just how pleasant and convenient banking can be.
Apply Now to Open an Account
Add FraudScout®
FraudScout® services, which provide triple bureau credit monitoring, triple bureau credit reports, and triple bureau credit scores, can also be added to your Admirals Club checking account at a discounted rate!
$7.99/month for one person or $12.99/month for up to 4 account signers
Identity Theft Assistance
Our Admiral Club Checking customers have access to Identity Management Services. If you suspect fraud or simply have a question, call us at
757.728.1290
and we can connect you with an experienced fraud specialist for personal assistance with the resolution process.
Additional Disclosures for Admirals Club Checking:
Limitations: You must deposit $25.00 to open this account.
Balance Information: We use the daily balance method to calculate the interest on the account. This method applies a daily periodic rate to the principal in the account each day.
Account Fees: A monthly fee of $20.00 will be applied to this account if the minimum balance criteria of $15,000.00 in combined eligible Old Point account and loan balances is not met. An additional monthly fee will be applied if enrolled in FraudScout® services determined by the number of account holders enrolled. A Single Plan (1 enrollment) is $7.99 per month. A Group Plan (consisting of 2-4 enrollments) is $12.99 per month.
Rate Information: This account is an interest bearing account. The interest rate and annual percentage yield may change. At our discretion, we may change the rate on the account at any time. Interest begins to accrue no later than the business day we receive credit for the deposit of non-cash items (for example, checks). Interest will be compounded monthly and will be credited to the account monthly.