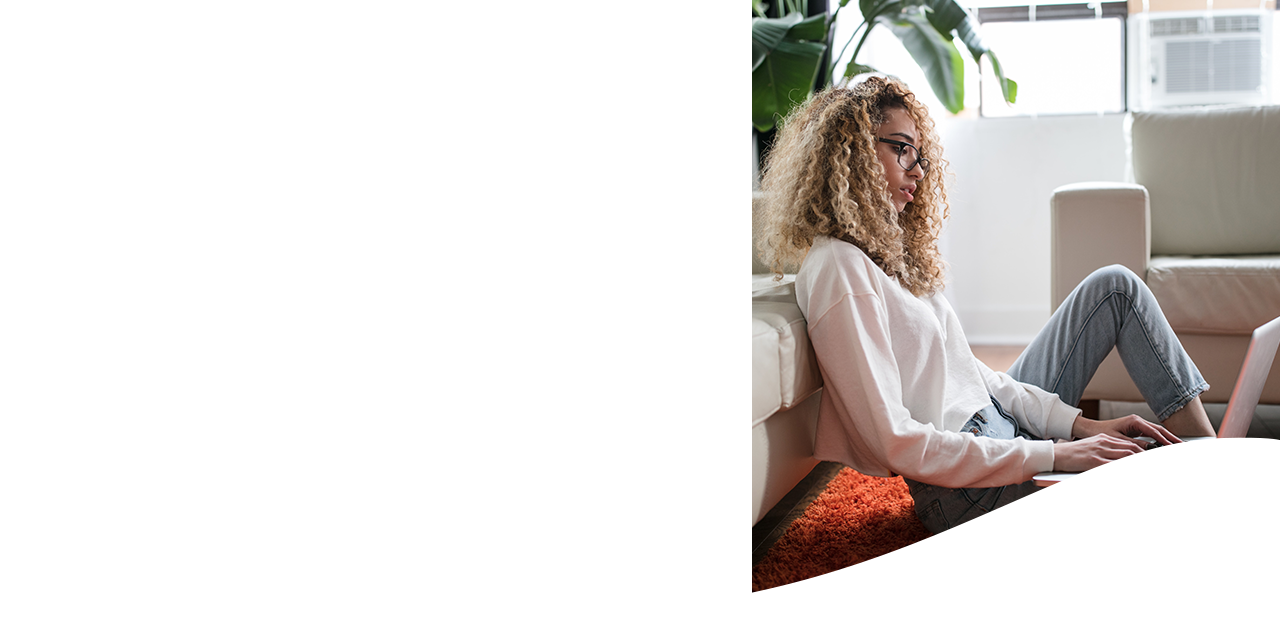 Stay safe from these common scams
Protect yourself from criminals who may try to steal your personal or financial information by being aware of trending scams.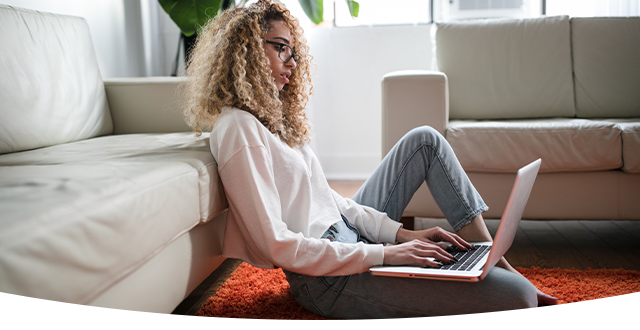 Know how to recognize and avoid scams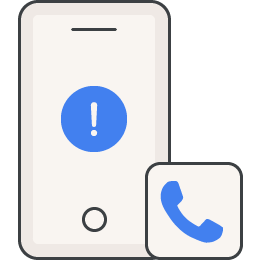 Imposter scam
These scammers will contact you pretending to be your financial institution, a government agency such as the IRS, Medicare or even a charitable organization and trick you into sending money or providing personal or account information. These scams can be very sophisticated and seem quite real.

Tip for spotting this scam: Watch out for anyone reaching out to ask for personal information to verify your account or asking for payment via gift cards, wire transfers or person-to-person transfers. Legitimate companies will not call to ask for your personal information or for payment.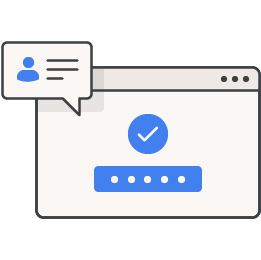 Urgency scam
Urgency scams trick you into taking advantage of an unbelievable deal or collecting a prize, giving you a tight time frame in which to act. Their tone is urgent, and they want to steal your personal or financial information by asking you to do things like create an account or verify a password.

Tip for spotting this scam: Reputable companies or organizations won't pressure you to react with tight time constraints or countdown clocks. If an email is asking you to act fast for the deal of a lifetime or to accept a prize, take pause. Avoid clicking on any links until you verify if the email is legitimate through a secondary source.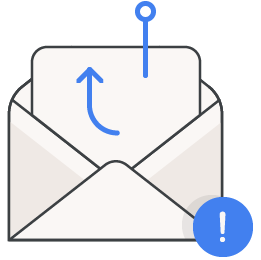 Phishing scam
Phishing scams are official-looking emails, text messages or social ads meant to trick you into giving your personal or financial information. Because these appear to be from your bank or other known companies, they can be very effective in tricking you into sharing information.

Tip for spotting this scam: Look out for generic greetings, misspellings of words, grammatical errors or variations of logos or names of known companies. Avoid clicking links or downloading files as these can deliver malware to your device. Phishing scams can lead to identity theft.
Utility scam
These scammers will call you pretending to be a service provider such as an electric company and attempt to pressure you into sending a payment to avoid having your service turned off. These scams can appear very real and are effective because the urgent tone may pressure you into acting quickly.

Tip for spotting this scam: Utility companies will never ask you to make last-minute payments, especially over the phone or email. If making a payment over the phone, call your utility provider directly.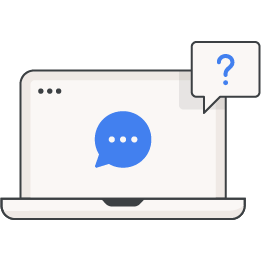 Support Specialist scam
Scammers pretending to be a Technology Specialist from a known company try to steal your information by gaining access to your account or device. These scammers want to trick you into thinking that your computer or device is damaged and ask for remote access or for your account information to help you resolve the issue.

Tip for spotting this scam: Support specialists from legitimate companies do not cold-call to help you fix an issue with your device or account, nor will they ask you to download an app or request access to your device.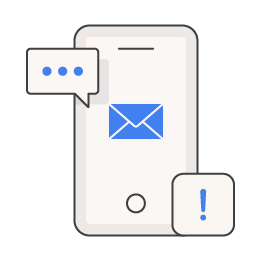 Pay Yourself scam
This scam is often a text or an email that looks like a fraud alert from your bank asking if you authorized a transaction. If you respond, they'll call as a bank representative offering to help you stop the alleged fraud and ask you to send money to yourself via transfer or person-to-person payment. Because they look like a real bank fraud alert and the incoming call can seem legitimate, these types of scams seem very convincing.

Tip for spotting this scam: Your bank will never call you to verify information or ask you to send money to yourself or anyone. Do not give out any personal information over the phone or through email.
Helpful tips to keep your personal information safe

Choose unique passwords
Pick phrases that are easy for you to remember and add capital letters, numbers and symbols to bolster its strength and update passwords every 90 days. Avoid repeated passwords for different logins.

Use two-factor authentication when available
This safety measure sends a code to your phone or email for a two-step login process that ensures you're the only person accessing your account and all pertaining sensitive information.

Avoid public Wi-Fi and computers
Avoid using public Wi-Fi and computers to access your banking app or any other account that can be susceptible to getting breached, like your email.

Sign up for alerts
Get notifications when a purchase above a certain dollar amount is made or whenever money is withdrawn from the account.

Never give out personal information
Unless you're certain that you're communicating with a trusted company, do not give any sensitive information over the phone. It may be a phishing scam.
Avoid clicking links in suspicious emails, text messages or landing pages
It's best to type out the whole URL of the website you're logging on to and avoid clicking on links found in emails if you're not sure who they're from.

Protect your devices from attack
Always use strong passwords. Use security software such as antivirus protection and firewalls. Keep your operating system and browsers up to date since these updates can fix security issues.

Only download the official banking app
Only use our official mobile banking app linked from our website to your Android or Apple app provider. Never download our app from an open source.
How our online banking and mobile banking app help to keep your money and personal information secure

Digital Card Management
Offers control, convenience and transparency across your debit and credit cards. Card Management gives you an added layer of security by providing one place for you to set limits and alerts, manage travel plans, monitor for fraud, track card usage and more.

Bill Pay
Bill Pay provides you with the security and convenience of managing and paying bills without worrying about checks getting lost, sorting through mounds of paper or buying stamps. Pay all your bills from one place.

Zelle®
With best-in-class fraud and risk management and 24/7 cybersecurity support, Zelle® is a fast and easy way to send money to friends, family and those you trust most right from online banking and your mobile banking app.

Transfers
Transfer funds between accounts and financial institutions from one convenient place. Move money where you need it easily and securely without the hassle of visiting multiple banks, writing checks or waiting for wire transfers.

Safely view all your data in one place
Securely track all your finances from one easy dashboard, including a new tool where you can manage your regular subscription payments. Safely add external accounts without sharing your personal or account information outside of your financial institution.

AutoPay
Offers convenience and control. You can manage and set up recurring bills and eBill payments with the peace of mind of knowing that your bills are paid securely and on time every month. Change or cancel recurring payments anytime.

eBill
Manage all your bills without third-party apps or trips to the mailbox. Receive your electronic statements through your online banking account or mobile banking app. With eBill, it is safe and easy to manage and pay your bills from one place.
Want to know more?
Learn about scams that are targeting you and your family members
Youth bankers:
Age 17 and younger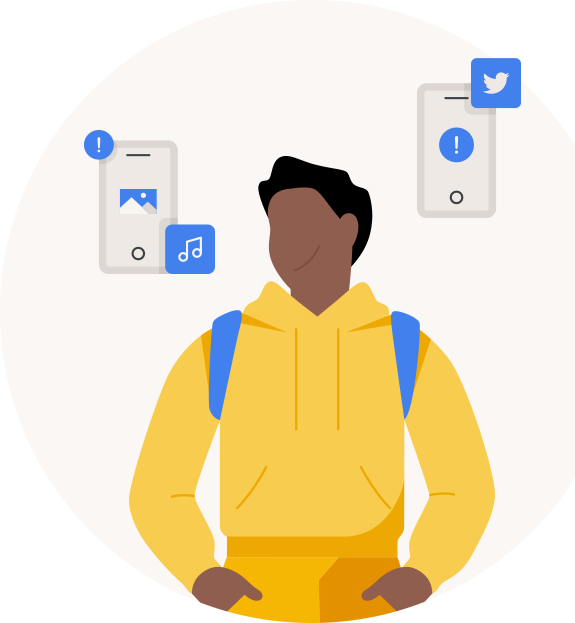 Social media scams
Social media is used by scammers to steal information through fake surveys, events or contests. They may also try posing as an unknown person trying to befriend teens with the intention of stealing personal information or taking their money.

Tip: Make sure teens set social media accounts to private so information and pictures are not easily accessible. It is important to talk to them about the risks of sharing personal or account information with someone they do not know.
Cellphone freebies
Scammers will lure teens through social media with "free" ring tones, wallpapers, gift cards or other items so that they opt into their services. These services often have hidden, expensive monthly subscriptions that youth bankers oftentimes don't realize they're subscribing to.

Tip: Talk to your youth banker about how to research companies and that they should never share information by creating an account or opting into free trials that require payment information upfront.
Online auctions
Teens are tricked into bidding and paying for items that never arrive. Alternatively, scammers trick teens into sending items to sell but never receive their payment, or the auction never takes place.

Tip: Help your teen learn how to research any company or auction site thoroughly before participating in the biddings to make sure it's legitimate. Help them to review and monitor transactions that you have approved.
Students and young adults:
Age 18-29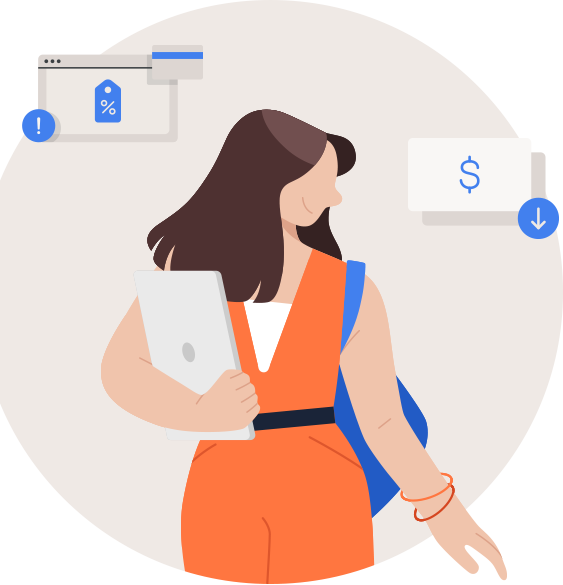 Online Income scams
Scammers hook their victims with the promise that they'll earn quick and easy money right from their home. To apply, they must either send payment for the application or they're sent a fraudulent check and required to transfer a portion of the check to the company.

Tip: Walk away from any job offers that require you to pay money upfront.
Debt-Related scams
Scammers reach out to individuals who may be enticed by the promise that they can get their debts reduced or forgiven - for a one-time fee.

Tip: Reputable lenders will not require upfront payment. If they charge a fee, it will be deducted from the loan amount.
Fake Sale Listing scams
Goods, services and housing are listed on job or community boards for very low prices that seem too good to be true. Once the victim sends payment, what was promised never arrives or never existed.

Tip: Research companies that make offers that are too good to be true and never give out any personal information or send payments to anyone you do not know.
Adults and parents:
Age 30-59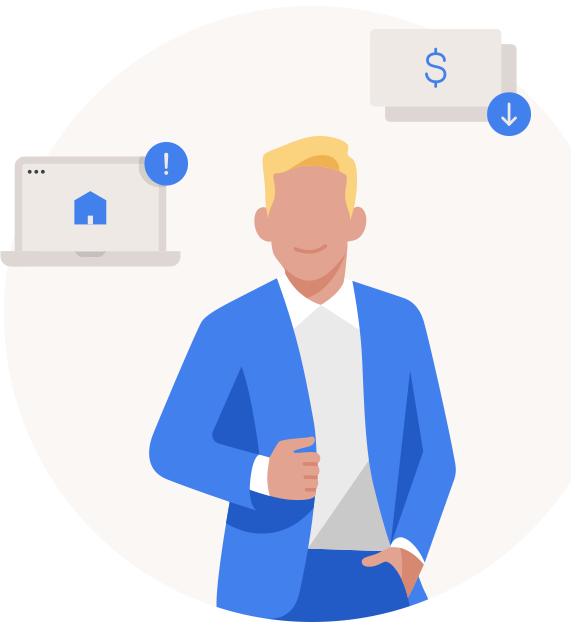 Property Foreclosure Rescue scams
Posing as lenders, loan servicers, etc., scammers will promise to refinance property at a better rate or stop a foreclosure. However, they'll ask for a steep upfront payment or trick victims into signing documents that transfer the property to predatory companies.

Tip: Be wary of "lenders" who pressure you to act fast into deciding quickly or say they can guarantee stopping a foreclosure. Always research companies thoroughly.
Debt Collection scams
Scammers posing as law enforcement or debt collectors try to collect a debt that's not actually owed. They may go as far as threatening jail or even violence to receive payment but refuse to show any written proof of the debt.

Tip: Do not offer any kind of financial information to anyone calling to collect a debt unless you initiate contact first.
Lending scams
Like an upfront fee scam, lending scams happen when a victim thinks they're applying for a loan through an online lender or lender app. Scammers entice victims with guaranteed approval even with bad or no credit but require paying upfront fees as "insurance" or for "processing fees."

Tip: Be cautious of any lenders who claim to guarantee a loan approval. Reputable lenders will have a set of requirements they abide by.
Older adults and grandparents:
Age 60+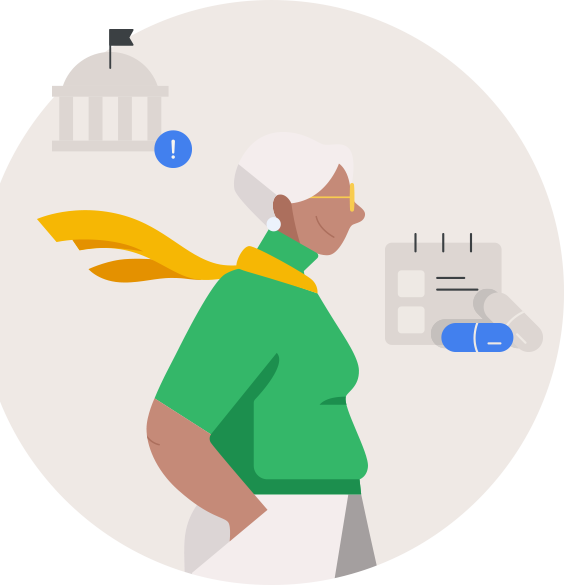 Government Impersonation scams
Scammers use scare tactics to force individuals to wire money, send a prepaid credit card, gift cards or cashier's check by pretending that they're a trusted individual from a government agency like the Social Security Administration or the IRS.

Tip: Any government agency will first contact you through the mail, never by phone or email.
The Grandparent scam
Scammers trick the victim by pretending to be family, a bail bondsman or an emergency service, notifying that their grandchildren are in dire need of money. They ask for funds to be sent through person-to-person payments or wire transfers.

Tip: Do not answer phone calls from numbers that you don't recognize; let the call go to voicemail. Use a separate source such as the internet or a reverse phone lookup search engine to verify the company. Companies will not call or email you and ask for a cash payment to help a relative.
Counterfeit Prescription Drug scam
Scammers entice the elderly with promises of prescription drugs or "miracle" drugs that can cure certain ailments at a majorly discounted rate but oftentimes the medication never arrives.

Tip: If purchasing prescriptions online, make sure they're approved by the National Association of Boards of Pharmacy. It is best to always consult your physician.