Take a Tour Through The Years
1922
The Old Point National Bank of Phoebus was officially chartered on November 4th. Local citizens, which included a doctor, a seafood dealer, and a merchant, who cared about their community, founded Old Point because they believed it would be a help to area residents and businesses. They named the bank after the local Old Point Comfort lighthouse to demonstrate their commitment to being a steady, trusted resource in all kinds of economic conditions.
1923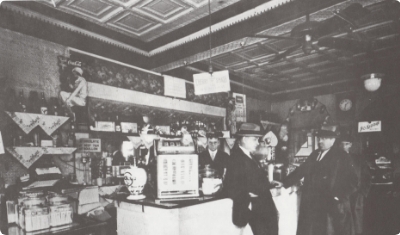 Old Point National Bank opened for business on January 2nd in the Phoebus section of Hampton, operating initially from a counter inside Cooper's Confectionary store. Construction was completed later that year on the Bank's first building at the corner of Mellen and Mallory Streets.
1926
Old Point National Bank was granted trust powers.
1933
During the Great Depression, the federal government temporarily closed all banks in a nation-wide bank moratorium to protect them from panicked citizens. Old Point kept the town of Phoebus in business and was the only bank in town to cash Veterans Administration and other government checks.
1936
The Bank had 1 branch and assets reached just over $1 million.
1964
The Bank had 2 branches and assets reached $10 million.
1971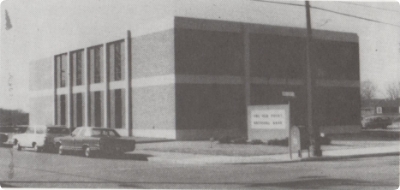 The original building in Phoebus was taken down and a new main office building was constructed.
1972
The Bank had 3 branches and assets were just over $25 million.
1975
Assets increased $4.9 million - the largest gain achieved that year by any other bank for operations on the Peninsula at that time.
1977
The Bank had 7 branches and assets passed $50 million.
1978
Work completed on an addition that doubled the size of the main office building in Phoebus and an updated computerized bookkeeping system was installed.
1982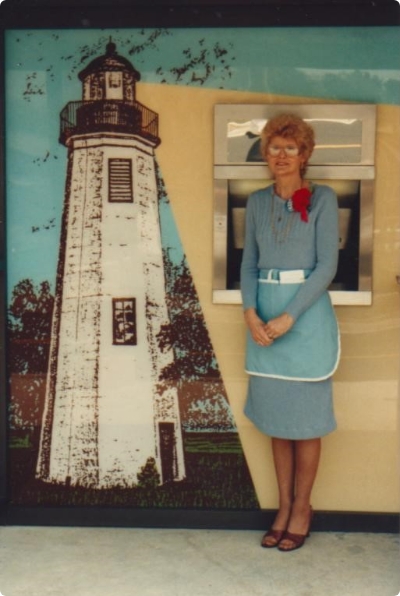 ATMs were added, marking the start of electronic banking and enabling 24-hour banking for customers.
1983
The Bank had 7 branches and assets passed $100 million.
1984
Old Point Financial Corporation was created as a one-bank holding company.
1989
The Bank's first branch in Williamsburg was opened.
1991
The Bank had 14 branches and assets passed $250 million.
1995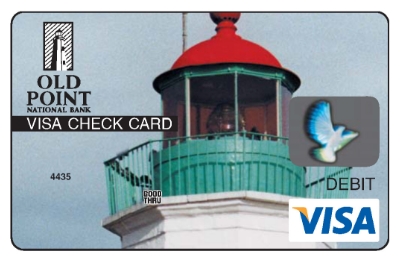 The Bank introduced the Visa Check Card to their customers.
1996
The Bank's first branch in York County was opened. Telephone Banking was launched, allowing customers access to account information anytime by phone.
1998
Old Point Financial Corporation stock was approved on the OTC Bulletin Board and traded under the symbol "OPOF". Old Point's first website launched.
1999
After 73 years as a department of Old Point National Bank, Old Point Trust & Financial Services, N.A. (now known as Old Point Wealth Management) was established as a wholly owned subsidiary of Old Point Financial Corporation. The Bank's first Southside office was opened.
2000
Online banking was introduced, offering customers online access and services for their accounts. Old Point Financial Corporation stock was listed on Nasdaq.
2001
The Bank had 15 branches and assets passed $500 million.
2007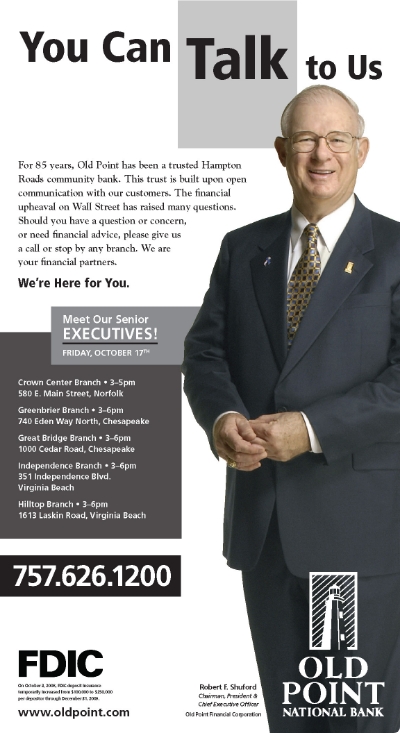 Old Point Mortgage was established in 2007 as a joint venture between Old Point National Bank and Tidewater Mortgage. The Financial crisis of 2007-2008 led to the FDIC closing 465 failed banks in the United States from 2008 to 2012. Old Point was proud to have weathered this recession without needing bail-out funding from the U.S. government.
2009
The Bank had 21 branches and assets were $921 million.
2010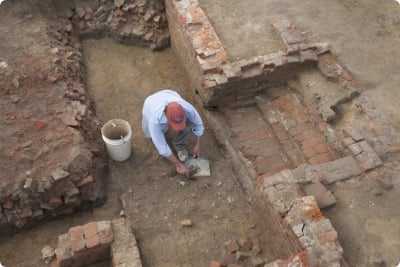 As part of building their new headquarters office, Old Point commissioned an archaeological excavation to help preserve local history, which yielded more than a thousand archeological features and artifacts.
2014
Old Point opened its new 6-story headquarters and branch in Downtown Hampton.
2017
Old Point National Bank purchased full ownership interest of Old Point Mortgage. Old Point Insurance, LLC was established as a wholly owned subsidiary of Old Point National Bank as an alliance with Morgan Marrow Company.
2018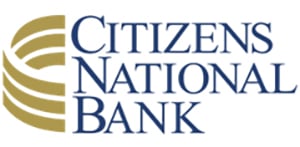 The Bank completed its first ever bank acquisition of Citizens National Bank, a one-branch bank located in Windsor, Virginia. The Bank had 19 branches and assets passed $1.0 billion.
2020
The Bank opened a commercial lending office in Chester - its first office in the Greater Richmond Area. Old Point Mortgage expanded with a team in Charlotte, North Carolina. Old Point helped many small businesses survive the COVID-19 Pandemic and helped to save about 15,000 local jobs by obtaining Small Business Administration (SBA) approval for about 1,500 Paycheck Protection Program (PPP) loans totaling nearly $150 million.
2022
The Bank opened a new Southside Corporate office in December. The bank has 14 branches and assets were $1.4 billion.