10 Things To Watch For When Viewing A Home
By:
Old Point National Bank / 12 Jul 2018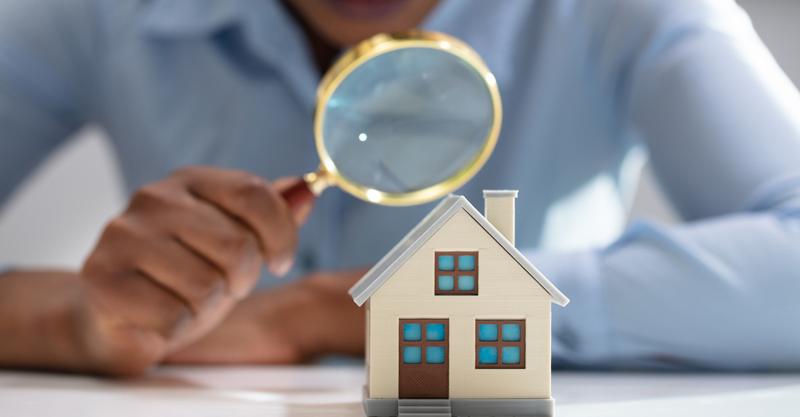 Before you make an offer, watch out for these 10 things the first time you view a home!
1. The homeowner. When you go to view a home, come equipped with questions. You'll get more history of the home by meeting the seller. Ask about the history of repairs, who made them, and any warranties.
2. The floors. Look for any unusual sagging or dipping near the bathroom. This could be a sign of a plumbing issue. Sagging in other portions of the home could mean structure issues.
3. Wall cracks. If you spot a crack in the wall, especially if it's brick, that means there's movement. It's a sign of serious structural problems.
4. Fresh paint. A fresh paint job can't always be trusted, especially if the home hasn't been renovated in a while and you see fresh paint in the cellar or basement ceiling. It could mean that something was recently fixed or something is being covered up. If anything seems unusual, ask about it.
5. Look for water in the basement. If it's recently been rainy and the basement is dry, this is a good sign. If it's been dry but the basement appears damp, there could be a deeper issue. Find out where the water is coming from.
6. Check the windows. Open and close the windows to see if they lock properly. Also, determine if they are cheap, low-quality windows. This is not a huge deal breaker but consider the cost as they may need replacing down the line. Cheap windows can also drive up heating costs if not replaced.
7. The roof. Ask when the roof was installed and ask to see the warranty. Older homes may have several layers of roofing which could have asbestos. Those layers will eventually have to be removed so ask questions and follow-up with an expert opinion.
8. Trees outside. If there are trees near a home, it can pose risks such as catching on fire or falling during a storm. Smaller risks include gutters filling with leaves or a bug infestation.
9. Electrical and plumbing. Check for exposed wiring and ask if there have been any electricity shorts. If this is a second walk-through, bring an expert along and also test the pipes using a water kit.
10. Building violations and permits. If you don't feel good after the walk through, investigate any open violations or permit issues by checking with the local building department, fire department and historic agencies to make sure the building comes out clear.