2022 Safe Harbor Start-up Plan Deadlines
By:
Old Point National Bank / 01 Aug 2022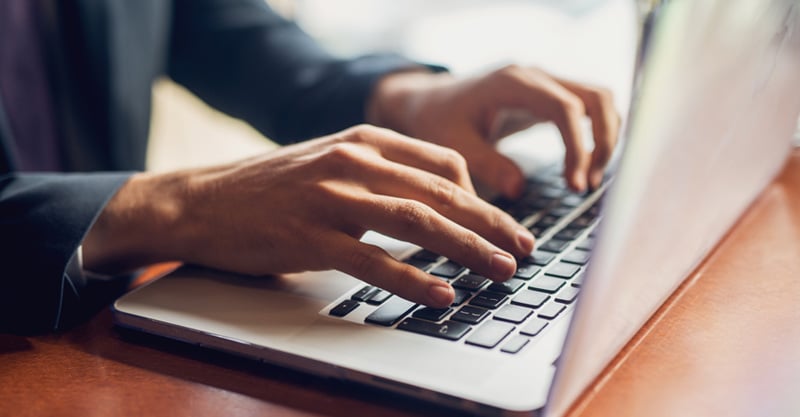 To establish a safe harbor plan and therefore be exempt from non-discrimination testing for 2022, the plan must be effective for 3 months of the plan year. For a calendar year plan (1/1-12/31), the amendment must be effective by October 1st.
If you're interested in taking advantage of a new calendar year safe harbor plan, please contact us today to get started and have agreements signed by the August 12th deadline!
Existing Plan Deadlines
To add a safe harbor provision to an existing 401(k) at 3%, we can amend the plan effective December 1st of the current plan year. After December 1st, a Safe Harbor provision can be added at 4% until the end of the next plan year.
In order to meet the December 1st effective date, we will need to hear from you by October 1st that you would like to make the change so that we can prepare the appropriate amendment and employee notices.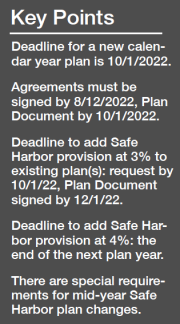 Mid-year Safe Harbor Plan Changes
For a current safe harbor 401(k) plan that requires changes, there are special rules must be followed. Details for mid-year changes are included in IRS Notice 2016-16 (https://www.irs.gov/pub/irs-drop/n-16-16.pdf), and summarized here:
Give employees an updated safe harbor notice 30 to 90 days ahead of any changes.
Give each notified employee at least 30 days to change their cash or deferral election.
When the notice rules above are satisfied, changes can be made to certain aspects of the plan including, for example, increasing future safe harbor non-elective contributions from 3% to 4%, or changing the plan entry date for eligible employees from quarterly to monthly.
Several types of changes are not permissible during the year, so review the full rules (https://www.irs.gov/pub/irs-drop/n-16-16.pdf) carefully or discuss with your plan consultant if you wish to amend your plan.