Budget-Friendly Home Improvements For Winter!
By:
Old Point Bank / 06 Dec 2017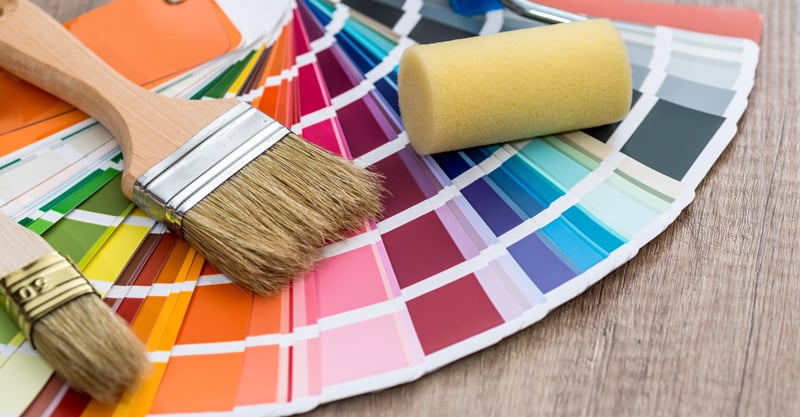 This is a great time of year to make improvements to your home. During these cold months, you're spending more time indoors. This is great for tackling the areas of your home that need to be more organized. Here are a few budget-friendly home improvements that will give your home a whole new look for the new year.
Declutter - Out with the old! Get rid of any clutter and junk that may be hiding in your closets and shelves. If any items are still usable, you can donate them.
Deep Clean - Having a freshly cleaned house is a good feeling! For a deep clean, hire a cleaning service to do the whole house or just focus on those areas that really need it.
Apply Some Paint - The cold months are a great time to add a fresh coat of paint to any room of your home. The low humidity in the air helps the paint dry more quickly, which speeds up the job.
Remove a Popcorn Ceiling - Popcorn ceilings are a thing of the past. Having a textured ceiling dates any room it's in and lowers your home's value. Before removing a popcorn ceiling, be sure to have it tested first for asbestos to make sure it is removed safely. Once removed, the update to that room will be dramatic.
Insulate Your Attic - If your home doesn't have enough insulation, the cold months can be brutal. Having adequate insulation in crucial areas such as your attic can help prevent the energy you're using to heat your home from going right out the door. Insulating your attic gets a return on investment of 110% and improves your home's value and comfort level.
Refinish Your Floors - The sand and salt used on the roads in the cold months can wear away the finish on your flooring. Give your hardwood floors new life by applying a stain to cover up scuffs and stains from the previous years. Many new finishes don't require sanding so you can often get a new look in just a few days.