Financial Resolutions for a Prosperous New Year
By:
Old Point National Bank / 02 Jan 2020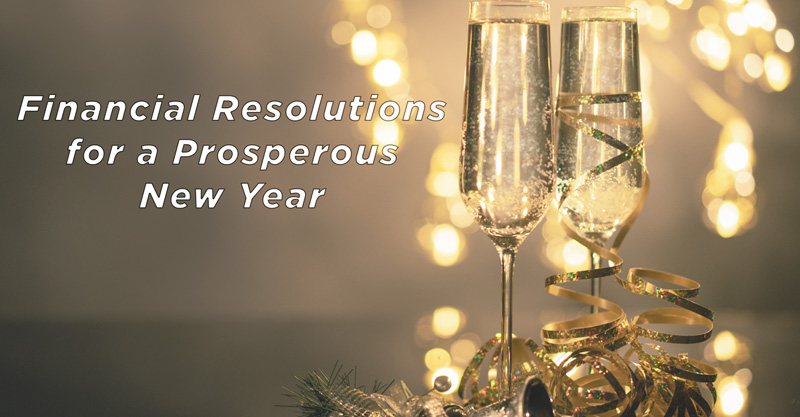 These financial resolutions are sure to make you more responsible with your money, no matter what your current financial and life circumstances are.
Reflect on the past- The end of the year is a great time to review your past spending with annual bank statements, credit card summaries and your annual budget. Make sure that you can account for all money spent and check to see which goals were not achieved and why. Check to see if your spending habits budgeting strategies are working and if any adjustments are helping you save money. Think of all of the ways you could have saved more money and take the next steps to have a better year.
Identify and set realistic financial goals- Your goals could be to buy a home, pay off debts, add more money to emergency funds, 401k, IRA, or high interest savings accounts. Take into account all of your goals whether they be large investments or small, then prioritize your goals and expenses. You can do this by first separating the needs vs the wants, there will be bills that are due and need to be paid first. You should always put housing, food and healthcare expenses as the top priority.
Cut expenses- Evaluate all of your subscriptions and memberships. Cut out any unnecessary memberships and look for cheaper alternatives. Contact service providers to see if they will lower your rate and shop the competition to make sure you are getting what you need at a good rate. Cut out unnecessary habitual spending patterns that you can cut from your routine such as going out or buying things at full price.
Start Tracking your Budget- A range of software's and apps can be used to log track and organize spending. Categorize your spending so you can see what your money is going to each month. This will help keep you organized , identify budgeting errors and improve spending habits.
Automate good spending habits-. Online banking, payroll and money management apps are making it easier to contribute to accounts automatically, so that you stay on track with your financial goals. Decide what you feel comfortable contributing on a monthly basis and set your saving to autopilot.
Consult your financial team- Re-evaluate your investment portfolio to make sure that any unanticipated changes impacted your balance and that your portfolio still matches your goals and timelines. Take the time to evaluate your employee benefits offerings and understand your options.
Commit to the budget- Make sure that you keep your commitment to your budget and strive to meet your goals. Do not let your new good habits slip, record all of your spending and score yourself to see if you are on track to save for your goals.