Home-buying Mistakes to Avoid
By:
Old Point Mortgage / 28 Apr 2023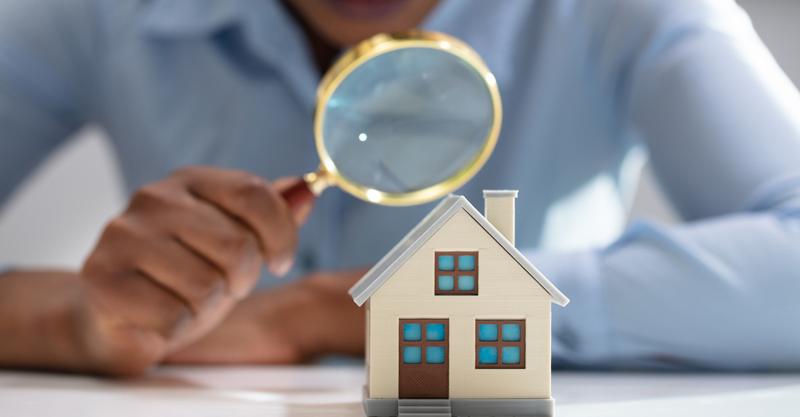 Not knowing what you can afford- It is important that you review your current costs, expenses, and savings before you decide how much to spend on a home. Don't forget to account for mortgage fees, property taxes, homeowners insurance, utilities, HOA, and condo fees.
Not being preapproved- Getting a mortgage pre-approval should be your first step in buying a home. . Before shopping for homes it is important to meet with a loan officer to discuss your lending options to decide which loan is right for you. This will also let you know how much the bank will allow you to borrow to purchase a home and make your offer more attractive.
Not researching the community- Be sure that you research the locations and communities of the homes that you are considering purchasing. Check the proximity and walk scores of locations that are important to you like schools, places of work, gyms, entertainment, airports, and other amenities. Check the ratings and reviews of schools, crime rate, sound levels, and other statistics about the area to see if it is a good fit for you.
Not considering enough homes or neighborhoods- Don't narrow down your home search too much. It is best to look at more homes to give you more options to choose from. You may find a home that you love but something may fall through with your offer so it is important that you find other options and not offer too much to win a deal for a house that you are emotionally attached to. Many people find that when they wait they find the right home for them and are glad that they did not buy a previous home they looked at and considered buying.
Not having a real estate agent- Realtors are experienced with finding new homes for sale, negotiating, and handling the important paperwork to win the bidding war for your desired home. Choose a local real estate agent that understands the housing market in the area that you are looking to buy your home in. Click here to read our blog Post Reasons to Work With a Real Estate Agent
Not prioritizing needs over wants- If you do not make a prioritized list of needs and wants you may end up buying a home that does not meet your needs. Sometimes people can make emotional decisions based on wants which can lead to making purchases based on things they. Read our post Tips to Find The Right Home That Fits Your Needs for tips and a home-buying checklist
Buying a fixer-upper- A fixer-upper may seem like a great option so you can make the improvements that you would like to make but often people will be surprised by the cost and difficulty that some home improvement projects take. If you are buying a fixer-upper or looking to make improvements check out these blog posts to help with your projects. Click here for Tips to Budget for Home Renovations
Click Here for Easy Cost-Efficient DIY Home Improvement Ideas
Making too low of an offer- If you make too low of an offer in a hot market you may not win the bidding war and miss out on your dream home.
Making too high of an offer- If you make too high of an offer you may experience buyer's remorse for paying more than the home is worth and not having money to make improvements.
Not putting enough money down- Some home-buyers will put the minimum amount of money down that is required to purchase the home. Different loans require different down-payments, if you are going with a conventional loan you can benefit by putting down 20% or greater to avoid paying private mortgage insurance.
Skipping the home inspection- Not having the home inspected can help you win a deal but is not worth the risk of purchasing a home that is not in good condition, needs costly repairs, has issues or unseen damage. A home inspection will allow you to find issues with the home and negotiate repairs to be made, money for the repairs or you can back out of an offer.
Not touring the home in-person- Buying a home is a huge decision so you should try to visit the home in person before purchasing if possible. Realtors do a great job of staging a home, taking pictures, and making virtual tours but you cannot get a true feel of the home without touring the home in person. Once you see the home in person you can get a good feel for the neighborhood and community. Take a few trips at different times of the day and take a walk through the neighborhood and enjoy local entertainment to see if you will enjoy living there.
Not improving your credit score before purchasing a home- If you are unsure of your current credit score you should check and monitor your credit score. Try to improve your credit score before applying for a mortgage as this can help get approved and get a better interest rate. Ask your local mortgage loan originator how you can improve your score and how you should prepare to buy a home to have a smoother mortgage process. Check out these tips to Prep for Buying a Home.