How To Add Value To Your Home!
By:
Old Point National Bank / 07 Jul 2017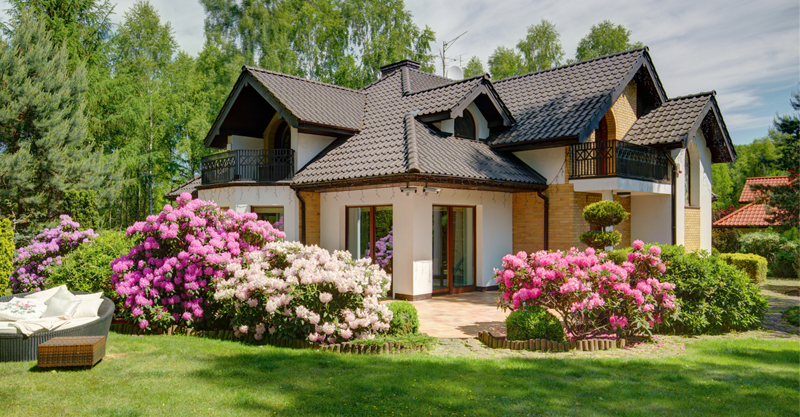 Whether you're planning to sell in the next few months or few years, you need to start thinking about how you can improve your home's value. Making sure your home is up-to-date and well maintained is very important when it's time to sell. Here are a few improvements you can focus on to improve the value of your home.
Update Your Kitchen – This can include new countertops, floors or appliances. Stainless steel appliances and quartz countertops are popular kitchen update options.
Replace Your Windows – Vinyl windows are what potential home buyers are looking for and they're a great selling point for any home. They're durable and will trap heat and air in your home, saving you money on your energy bills.
Update Your Bathroom – This small change can make a huge impact on the value of your home. Replacing your shower head, faucets, handles and tile grout will give your bathroom an entire new look. If you need a new sink, toilet, shower, or tub, you should invest in a replacement.
New Siding – This will improve your home's curb appeal. Vinyl siding will help you save money on your energy bills as well by trapping heat or air inside.
Keep Your Lawn Beautiful – You'll want a green lawn free of dead grass, weeds, and uneven mowing. Be sure to mow your grass once a week and water it often to ensure it stays beautiful.
Add a Fresh Coat of Paint – A fresh coat of paint can increase the value of your home 1-2%. Stick with a natural color like white, off-white or beige. Vibrant or dark colors may turn off buyers. Keep it simple.
Get a New Entry Door – A new entry door makes a great first impression and has a 91.5% return on investment. Customize it to show off your personality – simple and sleek or elegant and intricate.
Insulate Your Attic – Without proper insulation, heat will rise right out of your home. Poor energy efficiency will lower the value of your home. Adding or replacing your attic insulation is easy and affordable. Recently replaced attic insulation will catch the eye of potential buyers.
Replace Your Garage Door – It's important that your garage door looks good and operates correctly. Homebuyers are attracted to steel garage doors. Not only are they beautiful but they are more durable than other garage door styles.