How To Keep Your Home "Show-Ready"!
By:
Old Point Bank / 08 Jun 2017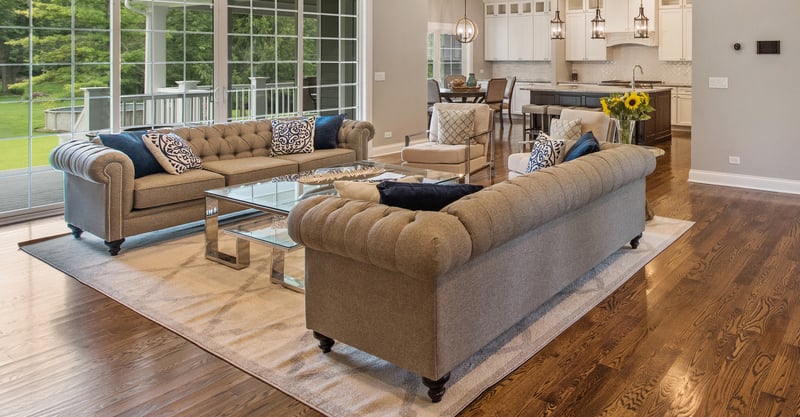 There's a difference between a "clean house" and a "show-ready" house. The latter has to absolutely sparkle! Here are a few tips to keep your house sparkling while you're still living in it so it's always ready for a showing!
Declare A Designated Junk Zone - Find a place in your home that can discreetly hold a couple of storage bins for last-minute cleanups. They should be reserved for items such as toys, blankets, newspapers, piles of mail and any other common items that linger around the house.
Groom Wisely - Bathrooms can sometimes take the most time to clean - plan ahead! To keep your vanity sparkling, store microfiber towels and rubbing alcohol close by for quick clean ups of residue, makeup, lotion, and oil spills. Also, utilizing one bathroom for the kids to use helps keep the others nice and neat. This prevents multiple tubs and sinks from being dirty at the same time.
Follow the 5-Minute Clean Routine - Set your timer and allow yourself five minutes per room. This allows you to focus on the big stuff: dust, cluttered countertops, dishes, and anything else that may distract a potential buyer from seeing your home's true beauty.
Manage Trash - To avoid forgetting to pick up the various trash bins around the house, hang an empty plastic grocery bag on doors of heavily trafficked rooms. This way, you can grab, toss, and go right before a showing.