Is Improving Your Credit Score Your New Years Resolution?
By:
Old Point National Bank / 05 Jan 2017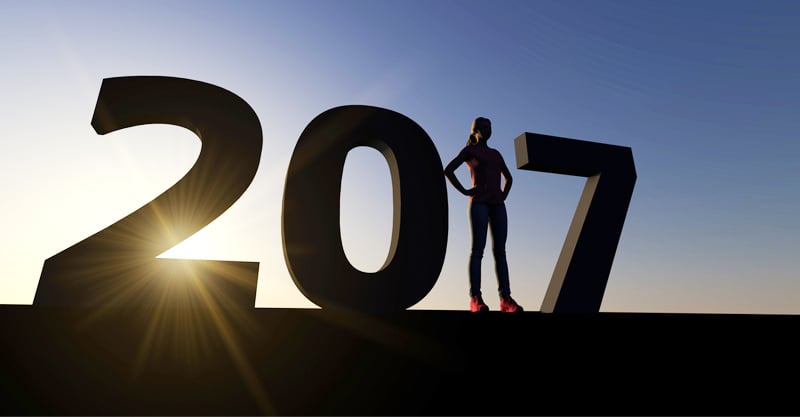 Ringing in the New Year is exciting for just about everyone. It's a great time to let the last year slowly fade away while looking forward to a new beginning in 2017. We always tend to reflect more during the holidays and remember the great memories of the past while projecting into the future. For most folks, it means setting some goals and making some new resolutions to carry through the New Year.
If your goals are substantiated largely in your financial realm, is improving your credit score one of them? Here are some ways to improve your credit score and ways to stick with your New Year's resolution.
Understanding Credit Scores
Before we get into the nitty gritty, let's briefly outline credit scores. Your credit score is, essentially, a mathematically calculated algorithm meant to predict potential risk to lenders. Financial institutions in the United States use a somewhat standardized credit score known as a FICO score (adopted from the Fair and Issac Corporation's name). FICO scores can range anywhere from 300 to 850 with the lowest in the range representing the worst credit score and, therefore, the highest likelihood of default.
Pay Off Your Credit Cards
If your New Year's resolution really is to improve your credit score, start with eliminating credit card debt. Credit card debt (much like paying rent) is like paying a speeding ticket. You get nothing in return, but the gravity of repayment can be heavy.
Not only do credit cards often carry exorbitantly high interest rates on the purchases you make, they can be one one of the major factors holding you back from good credit. Pay off the petty debts and keep them off. Close any credit cards that you either don't use or don't carry high balances on and choose one that gives you a combination of the best rewards, lowest interest rate, and flexible repayment options.
Pay Your Bills on Time
35% of your FICO score is generated from payment history while 30% is generated from the amounts you owe on any given account. In other words, 65% of your credit score is generated from how well you pay things off. Pay on time, pay in full, and improve your credit score.
Bills are an inevitable part of life, but we must pay them. Start by paying the bills you have on time, then begin shopping around for better rates, less expensive packages, and/or eliminate bills all together. Outstanding balances, poor payment history, and revolving account balances reflect poorly on your credit score. This is why paying your bills on time is of utmost importance.
Get a Credit Report
There are basically three credit reporting agencies in the United States: Equifax, Experian, and TransUnion. All three collect the same basic data to generate your credit score, but each may differ slightly. By U.S. law, you are legally given the right to get one free credit report from each of the three reporting agencies each year.
What this means is you can monitor your credit for free three times per year. The smart thing to do is order your credit report from one of the reporting agencies every four months. This will ensure that you're staying on top of your credit and can eliminate any errors that may have been reported.
Keep in mind, however, that a credit report does not reveal your credit score. Often, credit scores are available only through paid entities. What a credit report will reveal is what factors most affect your credit score. Knowing this information can help you tackle the things that bring your credit down and keep doing the things that keep your credit afloat.
Keep Credit Applications Confined
In all likelihood, if you're looking for a loan, you're looking in several places. Each time a hard credit check is run against you, your credit score will take a minor hit which will stay on your credit report for a year. Don't be alarmed by this, but understand that by confining your credit applications to a short period of time, the minor credit hit you take will be expunged at the same time next year.
Instead of playing a credit guessing game, get in touch with a Lending Specialist at Old Point Mortgage. Getting started early with your home buying journey will help you get a head start on the buying process and give you an opportunity to rectify any minor issues with your credit report. Give Old Point Mortgage a call today to get prequalified for your home loan and speak to an account representative about your credit and how to align your financial goals with your home purchase.