New Years Resolutions for Salespeople
By:
Old Point National Bank / 03 Jan 2020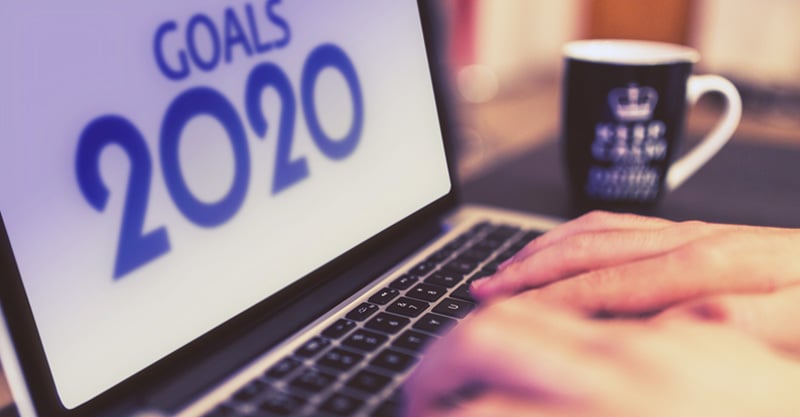 Following through with these resolutions will boost productivity and work-life balance to ensure a great year.
Make a list of everything you want to achieve in 2020. Make sure that your goals are achievable, but keep you motivated to have a better year than previous.
Consolidate and automate tasks where you can. Try to implement automation to help you handle repetitive tasks, set reminders, schedules and stop multitasking.
Post professionally and consistently on social media. Be sure to post relevant useful content and try to keep a balance of your personal and professional life.
Make more videos. Set yourself apart from the other sales people by creating unique videos. Present yourself as the local expert that people can look to for the most current and accurate information.
Reach out and network at local businesses. Try to form new partnerships that will deepen your relationship with the local community.
Adopt new technologies to streamline your work and gain new leads. There are many scheduling apps to keep you on track, CRMs to keep you top of mind, and software to improve customer experiences.
Update your headshot and marketing collateral. People will stop noticing you if they keep seeing the same things every year be sure your content is up to date and relevant.
Make sure your data is safe- enable two way authentication, set strong passwords and keep software updated to prevent hackers. Commit to learning new skills, strategies and techniques. Stay up to date with trends by reading, listening and watching sales influencers content. Learn from the experiences and data that are available to you. Take advantage of any offered webinars or training sessions. This will have you learn new techniques, keep you engaged and have you motivated to sell more.
Nurture relationships. Find a good balance of when and how to send communications. a good balance of personalized calls, texts, posts and emails can make sure that you maintain a good relationship and stay top of mind.
Do not be afraid to ask for feedback or Referrals. A large portion of your business can come from referrals and word of mouth. Make sure that you remind your satisfied customers to share their positive experience with as many people as possible. You can send them a personalized email with links to post an online review for online users to see. Ask for their feedback as it is crucial to improving your services and satisfaction.
Track your Results- Track your ROI and productivity to know what is working and when. If you are not keeping track of your results it will be hard to decide what is working and what is not working. Take the next steps to sell more and keep track of your progress to ensure a more productive year.