Paint Color Secrets For Your Home
By:
Old Point National Bank / 25 Jun 2019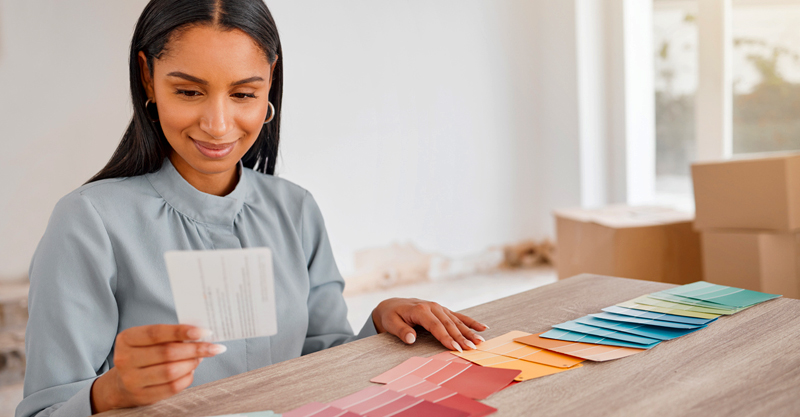 Whether you're getting ready to sell your home or just freshening things up, here are a few top tips, as well as mistakes to avoid when choosing paint colors for your home!
Exteriors look best with multiple colors. Multiple colors on a home's exterior increases curb appeal. It's the first thing buyers see and this initial encounter is a top driver for sales.
The right shade can increase your square footage. Certain paint shades can give the illusion that a room is bigger than it actually is. Also, painting the walls and trim the same color can also make a space feel bigger.
Red is a turn-off (except on exterior doors). Red is the most difficult color for buyers to look past when it comes to interiors. However, it is favorable on front doors and is a classic choice with universal appeal.
Don't neglect your ceilings. An overlooked ceiling can impact a buyer's impression of a space. To make a space feel light and airy with the illusion of higher ceilings, opt for a bright white.
You can't beat a white kitchen. The look of a fresh, white kitchen is favorable when it comes to resale. In 2017, the National Kitchen & Bath Association's annual survey found white to be the kitchen color of choice.