Refinancing To Consolidate Your Debt Could Be Easier Than You Think!
By:
Old Point Bank / 18 Jan 2017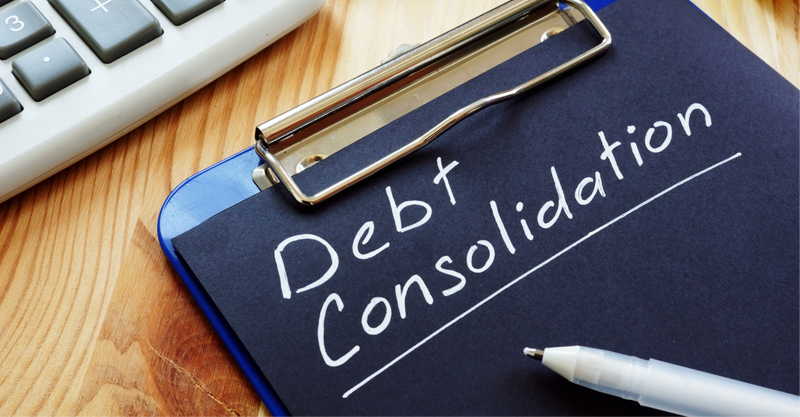 Debt plagues Americans. We live in a nation where lending and borrowing have become so banal that we forget that incurring too much debt or the wrong kind of debt can leave us with a tough uphill battle for decades. It's not necessarily the sheer volume of debt in dollars owed but the exorbitant interest rates of some debt vehicles that become most problematic for the average borrower.
Fortunately, there are some solutions that can alleviate debt through consolidation, lower your interest rates, and give you more flexibility and control over how you pay back your debts. The best thing? Consolidating your debt could be easier than you think. Here's how.
What is Debt Consolidation?
Debt consolidation, in its simplest terms, is taking your existing debt no matter the amounts or origins and compiling it into a single debt instrument. This way of handling borrowing obligations can lower interest rates, pay off existing debts, and give you a single monthly payment that will tackle all of your debts.
In most cases, debt consolidation combines an existing mortgage and credit card debt into an instrument known as a cash-out refinance (or cash-out refi for short). Cash-out refis are an excellent way to meld a handful of debt obligations together in order to lower overall payments for each debt obligation or eliminate paying varying monthly balances. Refinancing a mortgage can also turn a variable rate mortgage into a fixed rate mortgage.
What is Cash-Out Refinancing, and How Does it Work?
What once was a popular financial instrument prior to the market crash of 2008, a recent resurgence in cash-out refis have brought this instrument back to the front of borrowers' minds.
A cash-out refi boils down to basically refinancing a mortgage and taking out additional cash on top of the loan. The cash can be used for just about anything, but a savvy investor will take out only what they need to pay off their existing debts. There is a right and wrong way to tackle debt obligations without putting too much additional strain on your finances.
The Right Way to Refi
Before the crash, cash-out refis were used as a way to upgrade homes and make renovations without having to scrape from savings in order to update a home. Borrowers could simply refinance their loan and take what was necessary to complete renovations without putting undue financial strain on their existing situation.
But if you're looking for a cash-out refi as a means to alleviate the burden of debt, there is a right way to go about it. Take out only as much as you need to pay off your mortgage and debts, nothing more. Keep in mind, this isn't free cash. It comes at a price, and you should immediately apply it to your debt obligations. Failure to do so will only exacerbate your debt situation and leave you with more monthly payments to make.
Cash-out refis may very well be the way to reconcile your debts, but keep in mind that your overall monthly payments may increase. This slight increase in payments will pay dividends for your other debt obligations. Instead of paying varying monthly balances to credit cards, everything will be rolled into a single payment at a significantly lowered interest rate.
Lower Your Interest With Cash-Out Refis
The biggest selling point on a cash-out refi is lowered interest rates. If you have a variable rate mortgage already, then refinancing it to a fixed rate mortgage could save you in the long run. On the other hand, if you're one of the average American households with nearly $16,000 in credit card debt at over 13% interest, a cash-out refi can be a Godsend.
The difference between the average credit card interest rate and current mortgage rates can be upwards of 10%! Refinancing can lower your credit card interest rates by consolidating those debt obligations into one financial instrument. Overall, the interest savings over the life of the financial obligation can be tens of thousands of dollars.
In order to change the way you perceive debt, you have to commit to making a difference. Talking to a professional in the market is a great way to get started and getting prequalified for your refinancing will get you one step closer. Give Old Point Mortgage a call to get your refinancing journey started and get prequalified today. Making a call is sometimes the toughest step to make, but it will be the most important one you make on your way to a debt-free lifestyle.