Resolutions for Buying a Home in 2021
By:
Old Point Bank / 23 Dec 2020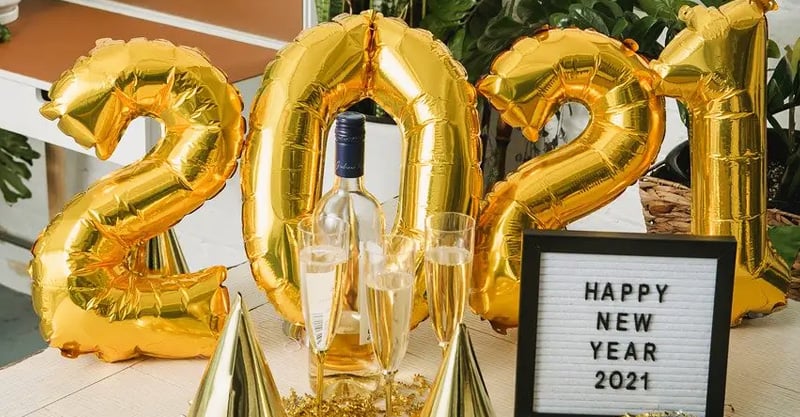 Purchasing a home is always an exciting and emotional experience that has a major impact on your life. With the effects of the global pandemic on the housing market and our daily lives, it can add more factors to consider when buying a home. It is important that you empower yourself to make the best decision by doing your research, so you know the ins and outs of real estate before you purchase your next home. Buying a home will boost your long-term financials and give a sense of pride in homeownership, so if you are ready to make the move, follow these tips to purchase a home in 2021
Is now a good time for me to buy a home?
First, you will want to decide when is the right time to buy a home. Make sure your personal and financial goals align with your home-buying decision. Consider your desired living situation, current income, savings, debts, and how long you plan on living in the home. Everyone's decision to move is different. Some people may need to move and others might be trying to see what they can get in a hot market. Mortgage rates are currently at an all-time low and are predicted to remain historically low, but may begin to rise again in 2021. Meanwhile, there are not many homes for sale causing intense competition and the average listing price to go up substantially. Deciding to wait or not and the strength of your offer could cause you to miss out on the perfect home.
Save for a down payment
Try to save up enough money to put at least a 20% down payment on the home to avoid paying private mortgage insurance. If you do not have enough money to put 20% down, consider non-conventional loan options. In addition to a down payment, you need to make sure that you have set aside enough money for closing costs, inspections, maintenance, home improvements, insurance, utilities, and other living expenses.
Meet with a Loan Originator
Getting pre-approved will help give you a better understanding of your current financials, available grants, home-buying assistance programs, and lending options to help determine how much you can afford and how you would like to pay it off. We recommend working with a local, experienced loan originator that understands the products and can walk you through all of the options available to you. Once you determine how much you can borrow, you can create a budget by factoring in all of the other costs associated with owning a home.
Hire a Realtor®
Look for an experienced real estate agent that is familiar with the area you want to live in. They will have the best understanding of the market so that you know what a fair asking price is and what an attractive offer would be. They can also introduce you to new areas that may fit your interest and lifestyle. It is important to have a realtor in a competitive market because they can help find homes quickly before they are sold and help win bidding wars. A good real estate agent can also refer you to other professionals needed to buy and maintain a home such, as contractors, home inspectors, termite inspectors, appraisers, title, legal, etc.
Shop for homes
Ask your Realtor® to connect you to the local multiple listing service and create a customized search that has filters for the price range, location, size, bed and bath count, and any other requirements for your home. Ask if it is possible to have possible matches sent directly to your email or phone, so you can see the home before it is sold.
Shopping online and taking virtual tours are helpful, but when possible, try to tour the home, neighborhood, and surrounding area before making an offer. Many sellers are taking extra precautions when showing homes in person, be sure to be courteous, and follow the guidelines to ensure everyone's safety. Keep your schedule flexible, so that you are ready when your dream home hits the market.
Making the offer
Once you have found your dream home in this market, you must act fast and submit an attractive order. Homes are selling fast and often for more than the asking price, but if you act fast and make a good offer you may get your dream home. Your offer package will include the offer price, preapproval letter, and terms/contingencies. If you are really interested in a house, ask your Realtor how you can sweeten the deal for the seller and they may make a counteroffer.
Get a home inspection
This will help find any issues with the home that you and your realtor may not have found. This will help you decide how to proceed with closing. Depending on the terms of your offer, you might ask the seller to make or pay for the repairs or you may find a reason that you want to back out of your offer if is a contingency.
Get final loan approval
It is important that you respond quickly and provide all documentation such as bank statements, W2s, proof of income tax returns, and other required documents. This will help avoid denial or any other issues or delays in the process.
Final walk-through
This is your last opportunity to view the property before it is your home. Take this opportunity to address any outstanding repairs, conditions, or requests that need to be completed or compensated for.
Closing
Once you have completed the final walk-through and all contingencies have been met, you are ready to close on your home. Be sure to review the closing disclosure carefully and ask any questions you have about your loan before signing the closing documents. Make sure that you are provided with all keys and anything else that is to be provided with the home. Be sure to keep a copy of all paperwork for your records. Once the paperwork has been signed, the house is now your home!