The Why And How Of Social Media For Realtors
By:
Old Point National Bank / 02 Feb 2017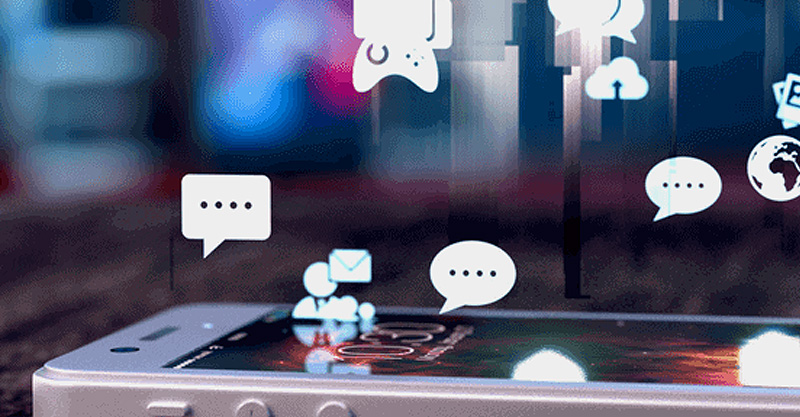 More consumers are turning to social media to research products, brands, and services than ever before. Facebook alone has begun to capitalize on this online marketplace by creating a virtual classifieds section for each community and local area. Real estate, of course, isn't immune to this influx of buy-focused social media users, and realtors can cash in on this growing trend.
If you're new into the social media scene, there are some things you need to know about leveraging social media as a sales tool. Here are some of the why's and how's of social media for realtors.
So Much Social! What's Right for Me?
If you're new to social media, you may find that it's overwhelming to keep up with 10 different accounts and give each one the attention necessary to generate sales. Social media is less about quantity and far more about quality. The best advice for a realtor new to social media is to start with the "Big 3" of social: Facebook, Instagram, and Twitter.
Facebook is increasingly becoming a content-focused social platform with local markets becoming the epicenter. Tackle your local market with Facebook and tailor your content to your buyers. Instagram and Twitter work on a much larger scale as there is a greater emphasis on the type of message being displayed and less on where the content is directed. Nevertheless, making connections, gaining followers, and getting your properties out is simple and crucial to getting social leads.
Focus on Quality over Quantity
Earlier, we alluded to the importance of quality posts over mass quantity of posts. This holds true for all social media. Let's face it, there's a lot of junk on social media, and the last thing you want is for your carefully thought out, highly articulated posts to be put in the proverbial "spam" of a user's news feed. When you post, make them count.
Consistency is the Best Policy
Along with making quality posts focused for each target audience on a specific platform, make sure that you're posting regularly and consistently to each social media outlet. In an ideal world, you would nail down when the best days are to post on each platform and post at only certain times on certain days, but we live in a less-than-ideal world.
With practice, you'll find what times work best for your audience but start by posting once per day on each social platform. This sounds like a lot, but in reality, you can post similar content to each outlet daily. Keep in mind that most social media sees a spike in users towards the end of the week and weekend. Focus some of your meatier posts on those days.
A Little Engagement Goes a Long Way
Simply showcasing listings across social media likely won't get you the clicks nor the interactions you need for social media platforms to boost your posts on user's news feeds. Post engaging content to get users to like, share, and comment on what you're publishing across various platforms. Not only will your content reach more users, but you'll get real time feedback about your posts to help tailor future posts to certain target audiences.
Capture Leads Through Geo-Targeting
Social media has come a long way in terms of advertising, and leveraging paid advertisements can bring a big boost to some of your higher profile listings. Specifically, Facebook has created an ad service that allows you to virtually target your ads down to what color pants your customers are wearing!
Geo-targeted ads can focus your paid ads on specific audiences with extreme accuracy. Getting your listings in front of a highly-targeted local audience is easy as pie with Facebook and Facebook-owned Instagram. Additionally, with Instagram's new stories feature, you can highlight specific listings and make brief, engaging videos about your properties.
Highlight Your Community
One of the best things you can do for local real estate is to highlight your local community and focus on local events. Social media isn't always about selling. Though it is a sales tool, stay away from the temptation to blast sales posts 100% of the time. Focus on local events, and show your audience that you're plugged into and connected with the community. Don't forget how valuable this can be for folks looking to move to your area either!
Stay Dialed into Mortgages in Your Area
Inevitably when it comes time to make real estate sales, buyers will turn to you first for advice on financing. Get them started with a call to Old Point Mortgage. We can find the best financing solutions for your clients and get them prequalified for a mortgage the same day. Be an expert in your field by expanding your expertise in the mortgage arena.