Tips For Hiring a Contractor
By:
Old Point National Bank / 19 Jun 2018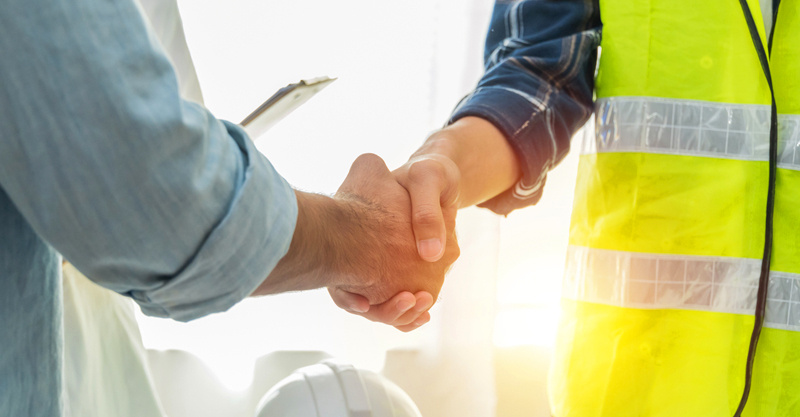 Before hiring a contractor, it's important to navigate the right resources to find the right person for your project. Here are some helpful tips to consider before you hire a contractor to perform work on your property!
Research your project. Find out what has to be done, the best way to do it, and the types/costs of materials that should be used.
Get the names of several contractors. Get bids from several contractors. Friends and neighbors may give you recommendations. Trade associations and hardware stores may also be good sources of information.
Check references. Get at least three references from actual customers, not just from people who know the contractor personally.
Get written bids on your job. Get at least 2-3 written bids for your project. Never accept a verbal estimate. Then carefully compare the bids, making sure they include everything you want. These should serve as a starting point in your negotiations.
Check that the contractor has insurance and is bonded. Make sure your contractor has liability and workers' compensation insurance. Otherwise, you may be liable for injuries to workers or others on your property. Also, if possible, use a contractor who is bonded. Ask to see the bond document and call the bonding company to confirm what it covers. A bond may be the only means to get compensation if your contractor fails to do the job or goes bankrupt after you have paid.
Get a written contract. The contract should specify things such as:

when the work will begin, how long it will take and what it will involve
the type, grade, quality and cost of the materials
whether subcontractors will be used and if so, who
any guarantees and warranties
whether the contractor will obtain the necessary licenses and permits
Inspect the project and communicate with the contractor. Make sure all changes, problems or complaints are recorded. This helps to avoid confusion and safeguards both parties.