Tips for Selling Homes This Summer
By:
Old Point Bank / 18 Jun 2020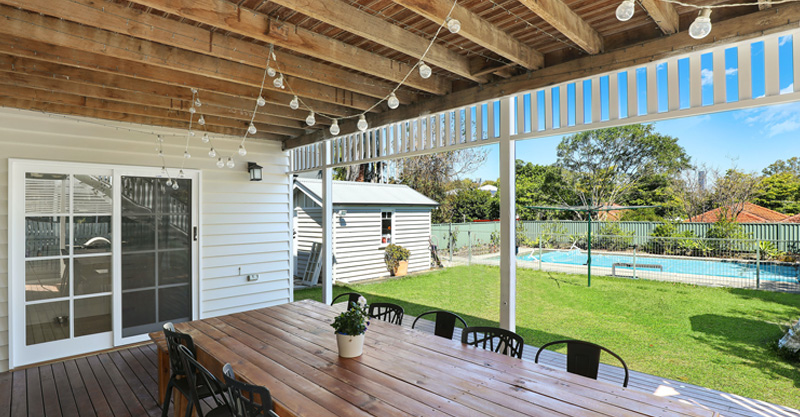 Plan on selling homes in the sizzling heat of the summer? Here are some tips to deal with some of the challenges of selling homes in the summer.
Landscaping- Summer is a great time to show off your landscape. Make sure that you are properly watering your grass and plants, as they can easily dry out and die in the sweltering heat. Consider planting new grass, plants and flowers to add color and new life to your yard. Be sure that all bushes and trees are kept trimmed while selling the home.
Outdoor living space- If there is a front porch, deck, patio or pool, stage the home to have multiple outdoor seating areas that are great places for entertaining and relaxing outdoors. If potential buyers feel comfortable and relaxed, they will be more likely to buy the home. Be sure to clear the yard of clutter such as toys, equipment, yard gnomes, and anything else the yard has accumulated.
Clear the cluttter- Spring cleaning may have not have been enough, make sure that you are keeping up with cleaning your home, so it looks and smells great. If you have not already, you should make sure that all fall/winter decorations and blankets have been put away in storage. Try different arrangements for the living space , rearranging a room can free up space in your home to make it appear much larger for a potential buyer.
Put away personal, political, abstract or religious items- You want to make sure that your potential buyers can picture raising their family in the home. Buying a home is a very emotional and personal decision and you do not want to give any reasons for a buyer to be turned away.
Make repairs before selling- You do not want buyers to be turned away by issues with the home that will need to be repaired. Avoid negotiations over repairs that need to be made by having the repairs done before selling a home. Making the repairs on your own will make the house easier to sell and save you time and money.
Make the house as comfortable as possible- Be sure to provide a welcoming and comfortable environment throughout the home. Make sure the house is at a comfortable temperature - guests will appreciate a cool place to relax while shopping for homes. Provide cold refreshments when possible, having ice cold refreshments are sure to have buyers spend more time in your home.