Tips to Selling a Home During The Holidays
By:
Old Point National Bank / 17 Dec 2019
Selling a home during the holidays may sound difficult, but you can help attract the right buyer with these holiday selling tips.
Decorate tastefully, but do not go overboard. Too many ornaments and lights can distract potential buyers from the features of the home. You want them to leave the showing talking about the features of the home and not how tacky the decorations were.
Avoid personal or religious decorations. You want the potential home-buyers to be able to picture themselves in the home. The last thing you want to do is lose a potential home-buyer because you offended them or they cannot picture themselves in the home.
Make your house cozy. Crank up the heat, play classical music, and make holiday treats to make your house more inviting during the holiday season. Make sure that your home smells pleasant and does not have an overpowering scent.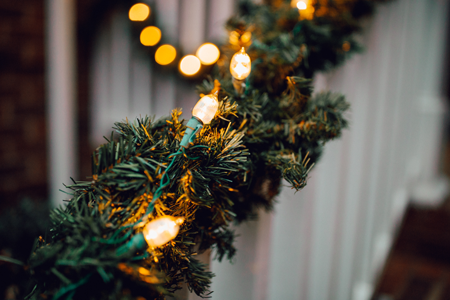 Prepare the exterior of the home. Curb appeal should be a top priority when selling during the holiday seasons. Rake the leaves, clean the gutters, apply touch up paint and install exterior lights to draw attention to the home.
Take high quality photos and videos of the home. You may get less foot traffic during the colder seasons, so it is important that your home looks great online, as well as in person. If possible include pictures of the home from all seasons, so potential home buyers can see what the home looks like year-round.
Hire a reliable real estate agent. You want to make sure that you hire a realtor that is not going to disappear during the holiday seasons. Ask your friends, family or loan officer to recommend a listing agent that is willing to put in work during the holidays, so you can enjoy time with your friends and family.