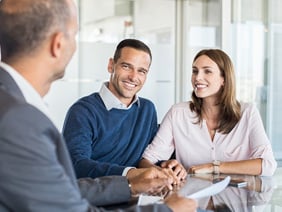 Old Point is here to assist you should you have any other questions.
You can reach out directly to your Relationship Manager, contact our Customer Service Center at 757.728.1290 or email PPPforgiveness@oldpoint.com.
The loan forgiveness information presented on this site is only meant to be a high-level summary of what we know from the SBA about loan forgiveness to date. It is not intended as tax, legal, or accounting advice. The SBA and the U.S. Treasury Department regularly provide new rules, regulations and other guidance with respect to the PPP (https://home.treasury.gov/policy-issues/cares/assistance-for-small-businesses). Additional guidance has been provided by the SBA with respect to the forgiveness application and related calculations which could impact your forgiveness calculations. Due to the complexity of the program rules, and to maximize your forgiveness, we recommend you consult your counsel, accountants or other advisors to review all the terms of the PPP Flexibility Act and remain up to date on all relevant rules, regulations and guidance provided by the SBA and the U.S. Treasury Department with respect to the PPP.