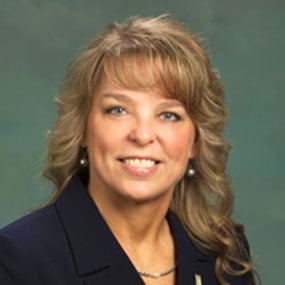 When Sherry started in the mortgage business 20 plus years ago, she was a mortgage loan assistant gathering documentation from borrowers and assisting loan officers. After realizing and seeing how rewarding this industry is, she knew she wanted to be a much bigger part of the process so she transitioned to a loan officer.
Sherry has the knowledge and understanding of the large variety of loan programs available and she is positive that she can find the perfect mortgage for your individual situation. Sherry listens to understand your goals and immediate needs. She has realized over the years that there is so much more to the mortgage business than crunching numbers and calculating interest rates. It's about helping people realize their dreams.
At Old Point Mortgage, we offer trusted, transparent and responsible lending. Each one of our loan officers is registered in accordance with the Federal Government's S.A.F.E. Act, and we adhere to a strict no-steering policy - offering you peace of mind from a professional lending source. Our goal is to find you the best possible mortgage loan to suit your immediate needs.
Contact Sherry for all of your mortgage loan needs!