Four Steps to Create an Effective Digital Marketing Strategy
By:
Old Point Bank / 22 Jul 2020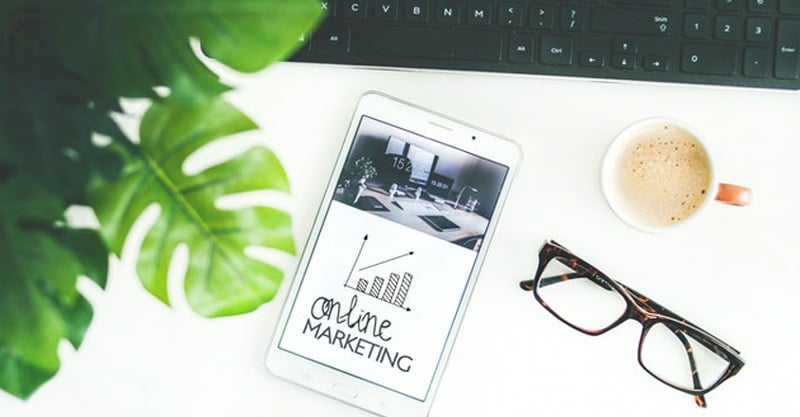 Digital marketing has become increasingly important to be successful in today's society. With buyers constantly browsing the internet to make purchasing decisions you need to make sure that you have an effective digital marketing strategy. Here are four steps to create a digital marketing strategy that will boost your business.
Set new objectives and evaluate previous goals- It is important that you set long-term and short-term goals for you marketing strategies in order to be motivated and successful in the future. First set your long-term objectives of what you want you want to accomplish in a few years. These can be broad goals of overall performance, market share or reach, for example you may want to double the size of your audience, profits or sales within 3 years. Next you should create short term goals that will help you achieve your long term goals by keeping you concentrated on the day-to-day activities. Some examples of short term goals are: Gain 500 new followers on social media by the end of the quarter, increase online traffic by 10% by the end of the second quarter or publish 4 blog posts per month. Be sure that your goals are achievable and measurable, one of the great things about digital marketing is the data and metrics are easily available. Take time to reflect on your past goals and performances to see what did well and what did not.
Research Your Target Audience- A common mistake among business owners is that they do not take the time to research their target audience and they assume that they know their customers wants, needs and interests without conducting market research. You should try to create customer profiles based on data and analytics available. Some key aspects of building the customer profiles are: location, gender, age, education, income, occupation, relationship status, family size, interests and hobbies. You should have multiple different buyer profiles that will all respond differently to different marketing messages. This will help you segment your audience, so you can send a dialed in targeted messages. It is most important that you address each segments needs and communicate how you can help them specifically.
Evaluate Your Customer Journey- You should consider how your customers found your business and think of new ways to boost your brand awareness, so that you gain new customers and your brand resonates with them. Try to capture their attention by delivering a captivating relevant message that embodies the spirit or style of your business. Make sure that you have a consistent branding, so that they recognize and consider you when it comes time to make a decision. Now that you have the customer's attention you should think of why they should consider choosing you over the competition. Think of how you can educate them on your services and what you can do better than the competition and provide helpful resources, statistics and evidence of success. Finally you will want to evaluate what was the deciding factors that made a customer choose or not choose your business. Always communicate the customers' needs and how you will accomplish their needs better than the competition.
Utilize multiple channels and platforms- Now that you understand your target audiences wants and decision making process it is time to reach them through various channels to maximize your reach. The key to good marketing campaigns is good content, always strive to provide useful content that is relevant and useful to your target audiences. Leverage your content through websites, social media platforms, email, online advertisements, blogs and more. A good multi-channel marketing campaign will reach your customers online at the right place at the right time to influence their decisions. Be sure to nurture your prospects and clients, so that you will retain your current customers and gain new ones through referrals and reputation.